Who Can Write an Outstanding Academic Reference Letter?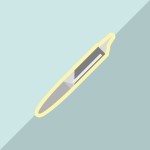 We at Academic statement of purpose.com are imbibed with a highly talented pool of professionals who can facilitate varieties of your purposes. An academic reference letter should be written by a person who has legal right to serves the purpose without fabricating the documents. If the individual asking for a reference letter has worked with you and you can offer positive comments on his legal abilities, you are the right person to write this letter. Furthermore, if you are a prospective employer and the concerned person has worked under you, you can too write this academic letter.
When Academic Letter of Reference Is Used?
Academic letter is used when an individual is to convey his message in a highly professional and serious mode. Popularly known as "Recommendation letter" a reference letter can be written in a variety of scenarios. Some of them are:
When a candidate is willing to apply for a job, a reference letter supports his application, thus you should tale this paper seriously. Whenever you find a job position, which is just for you, then it is important to take every chance to support your application.
This letter is demanded by a potential employer when an interviewee has offered him a job. In that case, the candidate needs to provide the reference letter of his academics before signing any contract with the company.
Occasionally, some students also require a reference letter when they apply for an academic course and they need to support their application. This letter states their code of conduct and grades and offers assistance in getting further admission.
When the student needs to submit an application for funding, a reference letter is required by him.
Some companies employ reference letter as testimonials to guarantee their trustworthiness and guarantee the reliability of the concerned person.
In some cases, the prospective tenants also require it to offer a proof to their landlord regarding their good code of conduct. The landlord can ask a reference letter from their previous or current employer.
What Academic Reference Letter Should Not Include?
An academic reference letter is generally written to testify a person's skills, traits, characters and accomplishments. It is a highly professional document that is typically written in a formal manner. There should be no irrelevant content such as his personal content, candidate's race, religion, nationality, political stance, marital status, health or age. Furthermore, make sure that the letter is devoid of any spelling mistakes and sloppy typos, jokes, slang and use of casual language.
We at Academic Statement of Purpose.com are equipped in writing highly professional and formal documents. The services provided by us are legitimate and we guarantee that there would be no falsification or fabrication. In case you need any assistance, please write an email to us at support@sopwriting.org and we will get back to you as soon as possible. We are available for live chat 24×7 to facilitate all your needs.
So rush and place your order for academic reference letter now and do not forget to use the discount code!