Having the Best Statement of Writing Services May Help to Getting You in the School You Desire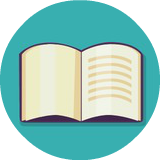 Included in the internship application process you will be required to write a statement of purpose. This is one of the most important parts of the process as an applications committee will want to read about you and what you think makes you a suitable candidate for their program as well as letting them know all about you. Ensuring this is done in such a way as to really sell yourself is not as easy as people think. Many writers will struggle with this process and end up using a template or copying from a sample they have found, but this is not the way to do it properly as using templates or samples don't individualize. This is why more and more students are now using our professional SoP writing service.
What to Think about When Writing Your Statement of Purpose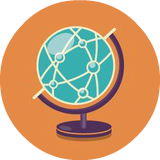 When it comes to writing your internship application SoP you need to focus your attention on letting the applications committee know that you have thoroughly considered their program with the reasons why it appeals to you and convince them that you are the type of student that will excel in their program as well as make a big contribution to the whole student community. When making your notes before writing, take some time and think about:
Why the course is appealing to you and what makes you suitable?
How much experience do you already have and how it had an impact on you?
What your interests or hobbies are and do they coincide with your learning?
Future plans you hope to achieve after finishing your internship.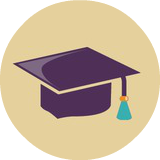 Using a sample SoP for internship is a good way to see how your SoP writing should look like but don't copy direct, SoP samples for internship will not be written about you so will not help you if just copied and application committee members are very experienced at noticing work that has been plagiarized.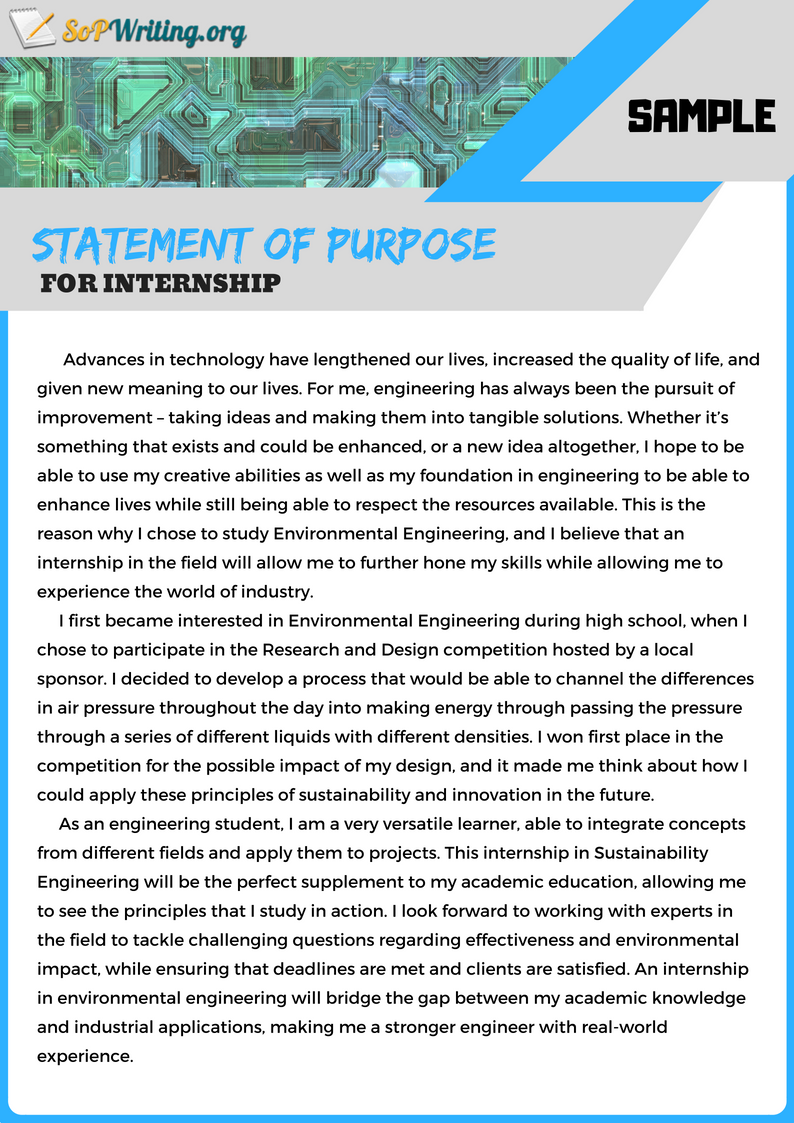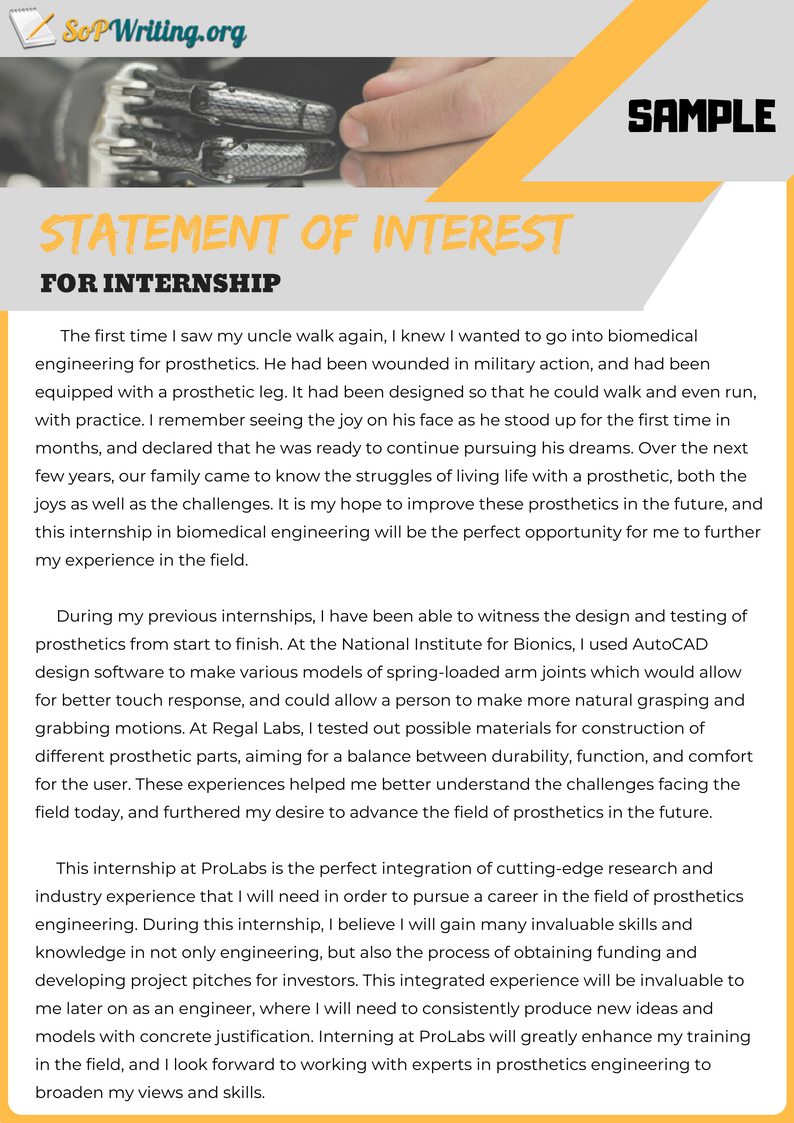 Your statement of purpose writing should flow like a story, compelling a reader to read through to the end and not put it down halfway through due to a lack of interest:
Start with a quote or anecdote to hook the reader's attention;
Be clear and explain your points with clarity;
Always tell the truth;
Don't use clichés or superlatives;
Keep it positive by showing your interest;
Use only simple English – don't over-complicate;
Proofread for errors. Simple spelling and grammar mistakes may cost.
Look at Our Sample SoP for Internship
"As a senior student at X, I am in receipt of an excellent education in engineering, complemented by my studies in the sciences and humanities. Early on in my development, I became interested in X and began to select courses that would prepare me for X.
"Discovery is seeing what everybody else has seen, and thinking what nobody else has thought".

Dr. Albert Szent-Gyorgyi

My interest in X began while I was in high school. I was first introduced to many different aspects of X as a member of X. My further research experience in college has inspired me to enter the X profession.

My background in X has introduced me to some of the practical applications used in X and I believe it a challenging field that would enable me to better provide these services. X is a crucial part of well-being, and I believe that I can make a significant contribution to this.

My career goal is to specialize in the area of X. I am encouraged in this aspiration when I consider the achievements of the previous graduating class, where both the number and percentage of students admitted to post-graduate residency programs were higher than those for any other X schools in the country. Another thing that appeals to me about X is the favorable ratio of staff to students.

This summer I will be assisting in co-authoring a poster presentation which was shown at a major seminar for X. By the end of the summer, I should also be co-author of at least two more journal publications.

I would be pleased to join the distinguished class enrolling at X. Overall; I feel that X can help me achieve my goals by preparing me to fulfill my obligation to myself, to society, and to the X profession."
Our Totally Unique Statement of Purpose Writing Services
We know that your internship application needs to be the best it can be which is why our SoP writing service adheres to the highest of standards. Our experts have experience in different areas and all needed skills to help you with:
statement of interest for world bank internship;
statement of interest for research internship;
statement of interest for business internship;
and many other.
We provide only the very best writers you will find anywhere to provide you with the best help with your internship application process by offering:
24/7 ordering and support service;
Direct contact with your writer;
Highly affordable services with no hidden charges;
Uniquely individual work that is plagiarism tested;
Unlimited reviews with proofreading carried out by professionals;
On time delivery, guaranteed;
Full satisfaction money back guarantee if not happy with our services.
If you are looking for the best internship application help by having the best sample SoP for internship writing available, just get in touch with us today for a service you can trust and afford!