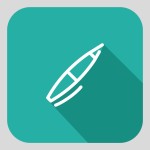 Not everyone is aware that their college SoP plays an important role in their application. A lot of applicants believe that having a good academic standing is enough to get into college. Surprisingly, this isn't the only thing that colleges are looking at when reviewing applications. Your SoP, just like the SoP for MBA program, is important in your college application because this is what will separate you from the others. If you need help with your SOP you should consider hiring our service today.
Order Your College Statement of Purpose from Us
Writing a SoP for college admission or MBA SoP may sound easy at first but once you get down to it you'll find that it takes a lot of your writing skills to come up with an SOP that will stand out. What we offer is a chance for your SoP to stand out among the rest so you will get noticed by the right people. Our writers are knowledgeable when it comes to customizing statements because we have been in this business for years now and we know what schools are looking for in a SoP.
Professional College Application Statement of Purpose
We know how important it is to have a well-written statement to go along with your college application that is why we will assign a writer who is knowledgeable about your course to work on it for you. Your writer will keep in touch with you throughout the writing process so you will be able to get insights on the progress of your order. Our writers work hard to deliver the best statement but if you are not happy with the outcome we will provide you with unlimited revisions until we get your approval.
Make Your Statement of Purpose Stand Out with Us
Your college SoP or grad school SoP is in good hands if you choose to hire our writing service today. Not only will you get a well written paper, you will also get the chance to save a lot because our rates are cheaper compared to others.
Don't hesitate to hire our writing service and we'll show you how to make your college statement of purpose impressive!