Nursing Statement of Purpose Writing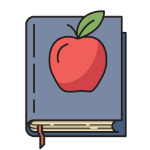 The statement of purpose for nursing program application is one of the most important documents of the whole application package. It could be the final deciding factor as to whether or not you are selected into the nursing program. Admissions will use your statement of purpose to determine your motivation for completing the program as well as if you possess the necessary qualities that would make you a good addition to the program. They will determine this by how you address several questions in the nursing statement of purpose.
Writing your statement should include answering the following:
Why do you want to study nursing? What are the reasons you have for applying to a nursing program?
What qualifies you for the nursing program? How have you prepared yourself?
What are your short and long-term career goals and how do your goals relate to the nursing program?
Your nursing statement of purpose, as well as a statement of purpose sociology, needs to be the best that you can make it. There are usually more applicants to programs than there are available openings and a poorly written statement of purpose can quickly eliminate you.
Nursing Statement of Purpose Writing Tips and Guidelines
The following tips for nursing statement of purpose writing aren't rules that have to be followed but using them has proven to be effective:
Make your statement of purpose interesting: Use a story to keep the reader interested. Stories are more memorable and you want to stand out from the crowd of other applicants.
Be specific: Don't use general statements that could apply to any applicant. Be specific and provide details and examples. This makes your statement unique to you.
Avoid clichés and quotations: Admissions would prefer to hear what you have to say in your own words and not those of somebody else
Be brief: Make your points clearly and concisely. Eliminate unnecessary words and irrelevant information so that nothing distracts from the points you are making.
Looking at an example of a nursing statement of purpose can provide you with some idea how to write your own statement of purpose.
Our Nursing Statement of Purpose Sample
"I am applying to your Master's Program in Nursing at XYZ University. For the past 15 years I have been involved with the medical profession and the next logical step in my career is to complete a Masters in Nursing.

I completed my Associates degree in 2001 and began working in a Medical ICU the same year. In 2003 I transferred to State Medical Hospital. While working at State Medical Hospital I continued my schooling part-time, eventually completing my BSN in 2010. For the five years since obtaining my BSN I have been employed at State Medical Hospital. My spouse returned to a full-time working position this year, which allows me to work part-time in order to focus on completing a MSN.

My long-term goal is to eventually complete a DNP and work as a primary care provider in a rural community that is underserved by the medical community. Both my academic background as well as my employment for the past 15 years has prepared me to take on the challenges of completing a Masters in Nursing and although I still have much to learn I feel my experience and skills will be an asset to the program."
It isn't uncommon for applicants to have trouble writing the nursing statement of purpose. Should you encounter any difficulty with writing your statement, our statement of purpose writing service is standing by to help.
First Rate Statement of Purpose Writing
We provide statement of purpose writing and editing for any field at any academic level. Our writers are among the best in the industry. Every writer we use has a college degree, many of them at the graduate level. Every statement of purpose we write is tailored to the individual and their specific requirements. Benefits of using our statement of purpose writing services include:
Guarantees of complete satisfaction and on time delivery for all work we provide
Fast and easy online order and payment process
Complete customer confidentiality
Live customer support 24/7
Contact us for a high-quality nursing statement of purpose writing customized to suit your needs!