Who Can Write an Academic Reference Letter for Masters?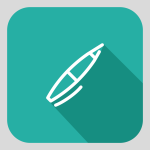 Having a few years of experience is a must for writing letters of recommendation for masters. Begin with writing letters for graduate students and once you gain an expertise, you can write reference letters for masters too. You can be his peer, teacher or his mentor and provide him the relevant letter. However, make sure that you have an absolute authority to follow the practice. It might seem an upheaval task in the beginning but gradually following some fundamental rules, you can write strong and supportive cases for the candidates.
What Is the Format of Academic Reference Letter for Scholarship?
Here is the format of the academic letter which when followed diligently can make your writing a complete one.
Align your return address and date followed by a comma and not colons.
Write the subject in the center.
Begin your letter of recommendation with greeting such as 'Dear Mrs. Samantha' or simply Dear Sir/ Madam appropriately on the left-hand side.
Make a brief introduction about yourself stating your designation and co-relationship with the candidate.
The subsequent paragraph will verify the facts which the student will be providing proof of, along with the letter. For instance, proof of his graduation degree or activity certificate can solve the purpose. If the candidate is a scholarly person, a substantial proof of his grades and the relevant document can be attached. Also, mention the year of qualification.
You can also be judgemental upon candidate's proficiencies and qualities. Mention that the candidate is an added asset and is self-motivated and pays minute attention to every inch of details.
Provide some concrete examples of his excellence in extracurricular activities or any special achievement made.
Put your pen down after writing a positive note and offer your correspondence address, email address or phone number.
Follow a conventional mode of writing and gratify him by saying "Yours faithfully" or "Sincerely Yours".
Why Is Academic Reference Letter for Scholarship Needed?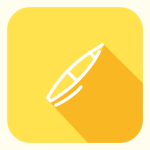 This letter is a substantial proof of the candidate's code of conduct. His work ethic is illustrated in the written form. It also states student's accomplishments over that period of time and also depicts special achievements on behalf of the educational institute. Minimum one academic reference letter is mandatory to get admission in the desired college or to avail scholarship or to seek a job in the big multinational company.
Getting an academic reference letter can be a difficult task in case the person making a recommendation is not himself trustworthy. In case you face any issues, contact our adept pool of employees who are specifically appointed to facilitate this purpose.
Write an email at support@sopwriting.org and we will get back to you in shortest possible time.