Mistakes to Avoid When Writing the Graphic Design Statement of Purpose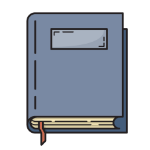 Your graphic design statement of purpose is a critical part of the application when applying to a design program. The statement of purpose design program applicants submit needs to convince admissions officials that they have the motivation and desire as well as the ability to do well in the course. There are some common mistakes that applicants make when writing the statement of purpose that can detract from its effectiveness. If you need a CU Boulder application essay in haste – ask our writers to help you out.  When you prepare a Boston University essay the quality is especially important.
Some of the mistakes to look out for include:
Being too general: Your statement of purpose should provide specifics. Include details and example that support statements you make. A generic statement that could apply to anybody does nothing to help your application.
Not providing a purpose: The number one thing that the statement of purpose for graphic design should address is why you want to study graphic design and how you intend to use what you learn. A statement of purpose that doesn't provide a clear answer to this has failed to do what it was supposed to.
Over use of the thesaurus/long complicated sentences: Many applicants will include big words in their statement of purpose that they wouldn't normally use in an effort to impress. It doesn't.
Irrelevant information: Including details that have nothing to do with your purpose for wanting to study graphic design.
Revising the Statement of Purpose Design
A good statement of purpose is almost certainly not the first draft that was written. First drafts are basically where you write down the points you want to make. Then it must be revised so that the points you are making are well presented. Some things to keep in mind when revising the graphic design statement of purpose include:
Are your goals clearly stated? Anybody reading your statement should know why you are applying to study graphic design after reading your statement.
Is your information presented logically? There should be a logical progression of ideas that the reader can easily follow and make sense of.
Does the statement of purpose apply to you specifically? As you review the SOP consider whether what you have written could apply to most applicants or just to you. Consider rewriting parts that could apply to any applicant
Have you used a clear concise style of writing? The reader should be left with no doubt as to what you are saying. There should be no unnecessary words or information in your statement. If a word or sentence can be removed without altering meaning or coherence then it isn't needed. Information that isn't relevant to your purpose for studying graphic design, it isn't needed.
It isn't unusual for somebody to revise their statement of purpose five or six times before they are satisfied with it. If you are having trouble writing your statement of purpose biology our service can help.
Advantages of Using Our Statement of Purpose Writing Service
We provide statement of purpose writing and editing for any academic field at any academic level. Advantages of using our service include:
Exceptional writers: Our writers all have college degrees, many of them at the graduate level. They also have extensive proven experience working with SOP's and are familiar with the application process. They know the type of information to include and how to present it.
Guarantees: All work we provide is guaranteed to completely satisfy your requirements and be delivered on time.
Customer confidentiality: Complete customer confidentiality is always assured
Around the clock support: Live customer support is available 24/7
For all of the above and much more feel free to use our statement of purpose writing service!
Contact us for a high-quality graphic design statement of purpose that creates the impression you want!