Contents of Letter of Academic Reference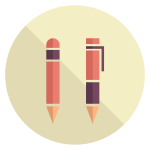 An academic reference letter may include employees tasks performed in his educational institute, duration of his studies, his position, his calibre, knowledge, intelligence and creativity employed to accomplish the task. His additional qualifications such as learning of foreign languages, other areas of dexterity, social attitude, reasons of termination and some special texts as a part of additional recommendation can also be mentioned.
Mode of Writing Academic Letters of Reference
Though there is a fair difference in every piece of academic reference writing but the basic format is more or less the same.
Begin your piece of writing in a business letter format. Write down the recipient's details such as name and address if available. Subsequently, write Dear (name) followed by "To Whom It May Concern".
Introduce yourself in a sentence or two explaining your designation and the present relationship with the candidate.
The subsequent paragraph would supply candidate's exceptional facts that candidate is equipped with. You should mention candidate's designation and responsibilities held in the educational institute, his last drawn salary (if apprentice), duration and his academic grades.
In the next paragraph, you can be judgemental about candidate's proficiencies and traits. Mention positive note like his tenure has been marvellous in the institute. You can also state any remarkable quality that candidate sells out.
Fourth paragraph should outline some concrete examples where the candidate has excelled in. Ask the candidate if anything additional needs to be mentioned that is out of your notice.
Seal your academic reference letter on a positive note. Also state your address of correspondence.
End appropriately with notes such as "Yours sincerely" or Yours Faithfully". This conventional mode of writing is a must to be followed practice and you should adhere with it.
What to Shun in an Academic Reference of Letter?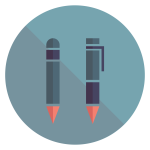 Ensure that you do not mention any of the candidate's weaknesses. Do not say which can bring defame to him. Avoid any jokes, slangs or casual language that can harm his future prospects. Avoid any sort of personal information that is irrelevant in terms of the application. Never mention political stance, marital status, nationality, race, age, health issues etc. Ensure that you revise your letter patiently and there are no spelling mistakes, sloppy piece of writing and it looks highly professional. In addition, you may learn more about statement of academic purpose and get an academic cover letter sample on our site.
Academic letter of reference is a significant tool that supports your code of conduct along with grade. Hence writing it in an exceptionally proper format is a must to be followed practice. Refer as many examples on the web and continue with your writing. In case you are stuck anywhere and require assistance, please do not falter to approach us by writing an email asking support at support@sopwriting.org.
We are ready in your assistance working 24x 7 to solve all your queries!