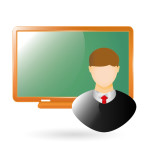 Your statement of purpose is one of the most important requirements when you are applying to schools and academic programs. There are many factors that you should take into regard when you are writing your statement of purpose. Here are several helpful tips and tricks on a creative writing statement of purpose:
It is vital that you always consider who your audience will be as this will help you tailor your essay based on what they would want to read.
Adhere to proper guidelines whether it is in the format of your statement of purpose or the structure, length or layout.
Avoid using too many terminologies that your readers might not understand. Make sure that you use appropriate language and tone that will help them understand better your essay.
Choose carefully the information that you will include. Remember that the admission committee pays attention to the details in your essay.
Do not limit your essay on your goals and objectives but also showcase your potential contribution.
Utilize your statement of purpose in order to set yourself apart from other applicants. Avoid cliché and boring essays; be memorable and do not be afraid to be unique.
Allocate time to edit, proofread and revise your essay as this will help you minimize errors.
Make sure that your SOP is not plagiarized; not only will this compromise the quality but could disqualify you from applying to the school.
Stay relevant; be sure that you make the most out of your statement of purpose in order to stay on top of the competition.
If you do not know how to write a SOP, solicit help from friends and colleagues. There are also online writing services that can provide you the writing solutions you will need if you have limited skills on how to write an SOP.