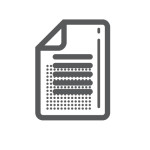 In writing statement of purpose for MBA, it is necessary to impress your reader. In addition, it improves your chance to be admitted in the business school you are applying. There are many ways on how you can impress the committee and here it is.
How To Write Statement of Purpose For MBA Tips
Write well: The admission committee will not read your essay if it's full of errors and it is not clear so be sure that you write well. Ensure to demonstrate professional writing skills, use good grammar, complete sentences and strong words. If your SOP is easy to understand, it will become appealing to your reader.
Always to be unique: Reader would like to read something new and this is your opportunity to impress them by submitting unique essay. You need to make yourself stand out among hundreds or thousands of applicants. You can do this by being creative and providing information that makes you unique or different.
Defined long-term goals: Committee likes to know about your goals and you can also impress them when you presented your defined long-term goals. If you presented that you know what you want and why you want to study in MBA school, you have a higher chance to be selected. In presenting the information, you need to be specific.
Things to Avoid on How to Write Statement of Purpose For MBA
Poorly written essay: An essay poorly written will surely fail. If you have bad grammar, incorrect sentence construction, misspelled words or lack of punctuation; don't expect that your reader will be happy about it.
Duplicating information: An essay that has duplicate information in the entire essay is not good. It will leave a negative impression to you. You also need to make sure that you don't present information that can be found in your transcripts, resume and others.
The admission committee will not be happy when you don't have an appealing statement of purpose for MBA finance that is different and original. Keep in mind that they want to read new things and information from their applicants, so better provide a story that is worth to be read.