How to Write an Academic Reference Letter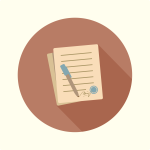 Writing an academic reference letter is far different from writing simple letters and the person who is going to recommend the candidate has to risk his professional life by offering guarantee of the relevant candidate. It is highly recommended that the academic reference letter" should never be written being dishonest, instead politely declining is the best strategy to be employed. This way the person with recommendation authority can safeguard himself.
Master Some of the Common Elements and Learn – How to Write an Academic Recommendation Letter?
Set time frame and deliver the letter of recommendation on time. If you can't deliver on time, simply refuse the proposal.
Be responsible and put in writing only what you know about him.
If the academic reference letter is written to cater personal purposes, it can be written easily. If any student offers only 24 hours to write the letter, the offer should be strictly declined. You have complete right to refuse academic letter writing. Write in a business letter format. Introduce yourself as a recommender in first few lines.
Confirm the facts that you know about the candidate in the subsequent paragraph.
Since you are writing an academic letter of recommendation don't forget to mention the candidate's grades.
Offer your judgement about the candidate's skills and attributes in the succeeding paragraphs. Do mention the fact that you would be willing to employ them in future if situation demands. You can also say that his contribution is highly valued in your educational institute. In case the candidate holds any remarkable qualities, please mention them too.
You can also mention their drive to enthusiasm and their ability to lead in the pertinent sector. If the candidate has excelled in any particular area, you can write those concrete examples (extra-curricular activities) for them.
Finally, put the shutters down on a positive note. You can also provide your contact info for further correspondence.
End up appropriately by writing "Sincerely Yours" or "Faithfully Yours". This is traditional yet significant part of writing academic reference letter.
Go through Samples and Learn – How to Write an Academic Reference Letter?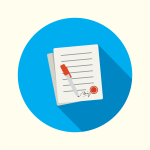 The web is loaded with many 'academic reference letter' examples. Going through them is the best practice to be followed. They elaborately describe the writing procedure step by step. Also if you are not aware of its Do's and Don'ts practices, you can learn them over web.
By following these golden guidelines, you can also write a perfect academic reference letter. In case you are doubtful please contact us on :
Email – support@sopwriting.org
24×7 Chat Support
We are standing on toes to assist you genuinely!