What Is the Objective of the Statement of Purpose Biology Applicants Write?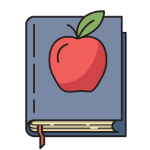 The statement of purpose biology program applicants submit with their application package is often a critical factor in the selection process. It provides admissions with some insight into your thought process, your motivation for wanting to apply and your suitability to the field. We are also capable of writing the best UC Boulder essay.
Your biology statement of purpose should answer the following questions:
Why you want to study biology and what initiated your interest?
What skills and/or attributes do you have that make you a good fit for the program and field?
What are you short and long-term career goals and how do they relate to the program?
How you address these questions will be one of the determining factors in whether or not you are accepted into the biology program you are applying to. The statement of purpose for biology program application can work to your advantage if you take the time and put in the effort necessary to do a good job on it. Use it to convince admissions that you have the motivation and the ability to do well in their program.
Discover the niceties of writing a successful SoP for pharmacy!
Tips for Writing an Effective Statement of Purpose Biology Program Applicants Can Use
An effective statement of purpose will convey your enthusiasm, motivation, and suitability to admissions and convince them you are a good fit for their biology program. The following are a few tips that you can use to make your statement of purpose more effective:
Avoid general statements: Be specific when you write the statement of purpose. Provide details and give examples to support statements that you make. Don't just say you are self-motivated. Give an example of how you have demonstrated your self-motivation.
Show a relationship between the program and your future career goals: Showing a direct correlation between the program and your future plans indicates you have put some thought into learning about the field, and there is a strong motivating factor for you to do well.
Put extra effort into your opening paragraph: Your statement of purpose must get the attention of the reader right from the beginning. It is important to have a strong opening that catches the interest of the reader. Your opening paragraph can make or break the statement of purpose
Revise and proofread: During the first draft you are for writing out what points you want to make. The revision process is for making sure you are expressing your points in the best way possible. After the final revision proofread to make sure all spelling mistakes and grammatical errors have been eliminated.
If you are having trouble writing your biology statement of purpose or law school statement of purpose, we offer a service that can help. Write the college statement of purpose with us.
Get an Effective Biology Statement of Purpose
We provide statement of purpose writing and editing services for any academic field at any academic level. The writers we use all have college degrees, with many of them holding degrees at the graduate level. The writer assigned to work with you will have a degree in a field related to the one you are applying to at the appropriate academic level. Additional benefits of using our service include:
Only original SOP writing: Every statement of purpose we provide is originally written and tailored to meet specific requirements. We provide a free plagiarism check at no additional charge to ensure originality.
Guarantees: We guarantee all work we provide will satisfy all of your requirements and be delivered on time.
Affordable rates: Our rates are inexpensive and can be managed on a student's budget
Around the clock support: Live customer support 24/7
Contact us for an effective statement of purpose biology that is tailored to your specific needs and improves your chances of being accepted into the program you want!