A visa statement of purpose may also be called a student essay, and it's written by an international student who wishes to be admitted for further studies in a foreign university on a scholarship basis. Your college, Bachelor or MBA statement of purpose is the only segment of the application that you have complete control over, so it ought to be the best. It is a chance for one to prove how he or she is different and outstanding amongst the other applicants and convince the faculty to grant them the chance to study in that country and university. In the following sections, we will teach you how to write statement of purpose for Australian student visa.
Definition of a Visa Statement of Purpose
A visa personal statement is an essay that an applicant is normally asked to submit to the selection committee for a vacancy in a college or university to pursue a specific program of study in a foreign university. Most student wonder why SoP is necessary for student Australian visa and what is the puropose of writing SoP for Australian student visa. A SoP for student visa Australia is a chance for the potential student to create a picture of the type of a person he or she is as a student. When writing a SoP for Australian visa application, your top goal should be to convince the committee that you should be granted a scholarship. A good Visa application personal statement should also reveal they key tents of your future after the scholarship has been granted. This could include a plan on how to give back to a marginalized community back in your country and so on.
A personal statement is also an invitation to bridge the strange gap between the applicant and the reader. It should depict a clear picture of who the applicant is and how the scholarship will change his or her live, and that of those around them after studies.
A visa statement of purpose is the most crucial part of a scholarship application and it determines whether the opportunity to study in Australia will be granted or turned down. According to one's previous academic history, an MBA statement of purpose is a good avenue for one to prove themselves the rightful person to be awarded the opportunity to study in Australia.
You may also learn all the niceties of writing a SoP for New Zealand visa!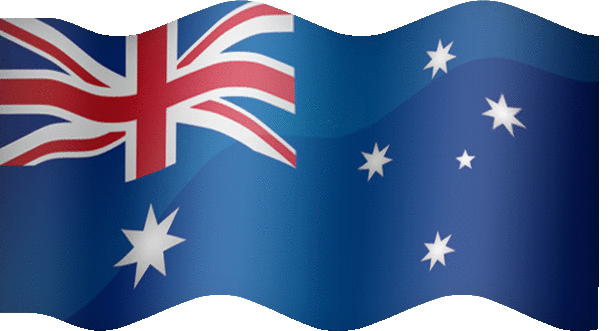 SoP for Australian Visa Application | Top Universities in the Country
Succeeding in being admitted at the top universities in any country as an international student starts with knowing how to write a statement of purpose for the Australian student visa. The statement of purpose for visa officer is what proves to the admissions faculty that you deserve the opportunity to further your studies in Australia. The following are the elements that should be included in a great personal statement:
Your career goals.
Any notable skills and abilities.
Any notable positive character traits and how you got them.
What is your aim?
What motivates you to keep advancing your career?
Types of Personal Statement for Australian Student Visa Requires
There are two types of visa personal statements that can be written by applicants who want to study in the top Australian colleges.
Comprehensive personal statement
This type of a visa personal statement does not limit the applicant on what exactly to write about. The applicant therefore usually has an open platform to tell his or her story, talk about their career goals and achievements and anything else that can amount to them being granted the opportunity to study in Australia. For most colleges, this type of statement of purpose is only applicable to some courses. Although it is more of an open statement of purpose, it may still have restrictions on the formatting such as line spacing, font type, and the required word count. If you want to get a better feel of what your statement of purpose for Australia student visa should look like, look up "sample statement of purpose for student visa Australia" on Google.
Responsive personal statement.
For this type, one is supposed to answer specific questions set by the faculty. On may be required to provide an answer for each specific question or draft an essay surrounding the provided questions. Either way, the applicant should provide precise answers to the specific questions and avoid veering off the subject.
Visa Statement of Purpose & Other Documents That Are Required for Visa
On top of the SoP for Australian visa application, the following are other documents that one must have to succeed in securing a college slot in Australia.
Genuine Temporary Entrant (GTE) requirements.
This should show the applicant's genuine intentions to live in Australia temporarily as a student or as the student's dependent. The faculty considers some situations to verify the eligibility of the applicant. For example, it is approximated that one should be at least an MBA applicant for them to have a family or dependents during the period of study.
English language proficiency.
According to the level of the study that one wants to undertake in Australia, one should have an equivalent mastery of the English language. For applicants who come from non-english speaking nationalities and have not completed at least five years of any English-taught course, it is mandatory to provide evidence that they have the desired level of proficiency in English.
Some applicants may be required to attach a comprehensive medical and radiological report on their application. If this is a requirement for your course, ensure that you visit a doctor who is approved by the Australian Immigration department.
Winning SoP for Student Visa Australia for Applying to Top Universities
One has to be of good character in order to be admitted to any top college in Australia. This may be a police clearance certificate or one may be required to fill a character statutory declaration form.
Certified copy of academic certificates or transcripts.
Certified copies of award certificates.
Financial documents that show sufficient funds to support the student stay in Australia. Some colleges require that the student must be able to cater for tuition and living expenses.
One must have a valid passport.
Copies of an identification card.
A passport sized photograph.
An original confirmation of enrolment by a certified college or university in Australia.

List of Top Colleges That Demand a Visa Personal Statement from International Students
'World university rankings' gives clear directions on how to go about writing a great personal statement for any student. With such guidance, it is easier for any applicant to know what is required of them as they write their statement of purpose for Australia student visa.
Student Visa Terms and the Deadlines
This is typically the time or due date by when the applicant should have submitted their visa for them to qualify for a chance in their desired college or university in Australia. Most colleges have their student visa deadlines online to ensure that applicants give themselves enough time to apply and submit their visas before the deadline.
Going through a sample statement of purpose for student visa Australia can give an applicant a clear picture of what is required of them.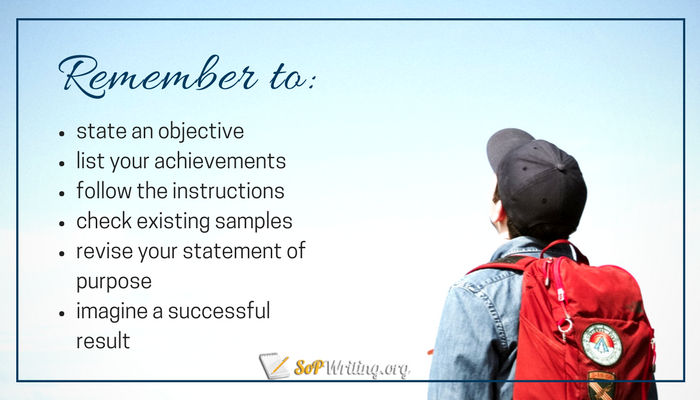 Tips on How to Write a Good SoP for Australian Visa Application
Writing a good SoP for visa purposes is very crucial. The following are useful tips and steps on how to go about it:
Be clear and straight to the point: This is to make it easier to read and understand without straining.
Revise your work: This will help to eliminate any grammar and typing errors.
Check samples from previous applicants: They will give you great insights on what makes a SoP stand out.
Follow instructions: This will help you to come up with exactly what the faculty is looking for and avoid writing out of the subject.
Consider your readers: Faculty members read several copies of these from multiple applicants. Making yours unique can give you an upper hand to be considered for the opportunity.
There are three great steps to writing a great statement of purpose:
List your expectations. This will give a clear picture of how you expect your career to be, how you expect the course to help you, what you intend to do after you are done with studies.
Write a good purpose statement. This will give the reader a clear picture of why you want to study in that particular college. Avoid citing money as a motivation.
Highlight what you will do with once you are granted the opportunity. It is more of actualizing your expectations. Let everything that you are willing to do with the opportunity to be realistic and achievable.
Useful Sources
There are several sources where one can get information on what they need to do to secure a vacancy in the top colleges in Australia. They include:
Visa Application Materials and Sources
The following are some of the materials that are required when applying for a visa. Check that you've got every student visa document on your hands:
Completed Australian student visa application form.
Criminal record check results from the police.
English proficiency test results.
Paid visa application fee.
Evidence of sufficient funds.
4 passport sized photographs.
Health insurance cover
Copy of passport biodata page.
Letter of offer from the university.
Statement of Purpose for Australia | Essential Questions
Q1. Is it advisable to write above the word limit?
It is a good idea to stick to the given instructions.
Q2. Should one mention members of the faculty that they are interested in working with?
It is acceptable to point out the faculty members that one feels comfortable working with especially if you have worked with them in the past.
Q3. Who reads my statement of purpose.
The statement of purpose is read by a faculty whose members are specialists in that particular field.
Q4. Why is a SoP necessary for admissions in Australia?
The reason as to why SoP is necessary for Australia student visa is because it's one way to differentiate between serious applicants and jokers. It is also a good way of ensuring that applicants understand their course to a good level.
Nothing good comes easy. To get the best out of a thousand plus applicants who apply to study in the prestigious Australian universities then writing a SoP is one of the measures that the admission boards must put in place. This is a good way of ensuring that jokers have no place in taking the education system down. Every college should give this technique a try to ensure that they always get the best international students.
Still not sure how to write statement of purpose for Australian student visa? Give us a call, then!