Ranking and Academic Recommendation Letter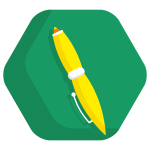 Some selection committees require a comparative perspective of the candidate. If the candidate stands on the topmost list of 5-10%, it is convenient to write a letter of recommendation, however, if not, it is difficult to support the candidate with substantial proof. In that case, comparative perspective of the specific areas needs to be focussed such as-Can student expresses his thoughts articulately? Is he clear in his thinking process? Is he self-motivated? Is he intellectually curious etc?
Some of the Topmost Secrets of Letters of Recommendation Academic Are
Generally speaking, a letter of academic recommendation supports a student's strengths, however, in case, if you feel that you cannot lie while offering recommendation letter, make sure to have a candid discussion with the relevant candidate.
Make sure to create a well-documented assessment offering appropriate evidence and information. It would assist the selection committee in making a fair decision.
Check if the academic recommendation letter is facilitating your purpose. There are many occasions where candidates have required this letter for personal use and if it is a professional purpose, write a letter deliberately and patiently. Commonly an academic letter of recommendation discusses both scholarly as well as personal potentials.
For instance, if the candidate is willing to apply for graduation course, it is mandatory that the focus is created on scholarly aspects, whereas if the purpose is facilitating non-academic positions, then a wide range of personal attributes and experiences should be discussed. It should have a detailed discussion on extracurricular activities and work experiences. It should be carefully checked if the academic letter is valid in the context of the project and if it caters candidate's qualifications in the context of the project. Also, proper care should be taken if the Fellowship's language announcement is in symmetry with the academic letter of recommendation.
Surprisingly, in rare cases, an academic letter is also written to explain the reason of candidate's weakness such as his family hardship, family illness or any other significant factor.
What Alternative to Follow If the Person Offering Letters of Recommendation Academic Is No Sure about the Candidate?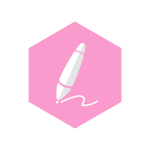 In a case of shortage of sufficient documents, the concerned person recommending the candidate should only answer those questions which are explicitly clear to him. Maintaining the integrity and reliability of the letter, write only those aspects which you are sure shot of. Besides, you may learn more about statement of academic purpose and get an academic cover letter sample on our site.
Following these clandestine, you can write a genuine and outstanding letter of recommendation. In case, you are not confident email to us to gain any assistance at support@sopwriting.org. We are open for chat 24×7.
Hurry up, you can avail enticing discounts of by placing your order now.