If you have never visited New Zealand and you want to come and study here, New Zealand's immigration authority expects you to visit the state on a student visa. Therefore, you should visit the relevant visa authorities to get a valid visa before you leave your nation. You can apply for your visa through Immigration New Zealand or the International Student Information offices. You also need to submit a list of specific documents described below (as, for example, in the case of Canadian immigration, you would need a Canada student visa statement of purpose). Make sure you've got application procedure to foreign university covered and know exactly what you need to do.

Specifics of Obtaining a Visa Personal Statement
There are some things that you require to obtain a visa personal statement of purpose for student visa New Zealand. Your application checklist should include the following:
Completed, signed, and up to date application form.
2 passport-size photographs – at most 6 months old.
New Zealand residential address – same address on your service online.
Proof of college or university tuition fees paid.
Proof of funds.
Evidence of outward travel.
Your passport
Definition of Visa Personal Statement and When You Need It
If you intend to further your study in New Zealand, you will need to write a SoP for NZ visa. This is a document that offers school admission board insights into your character which is not reflected in your test scores and transcripts.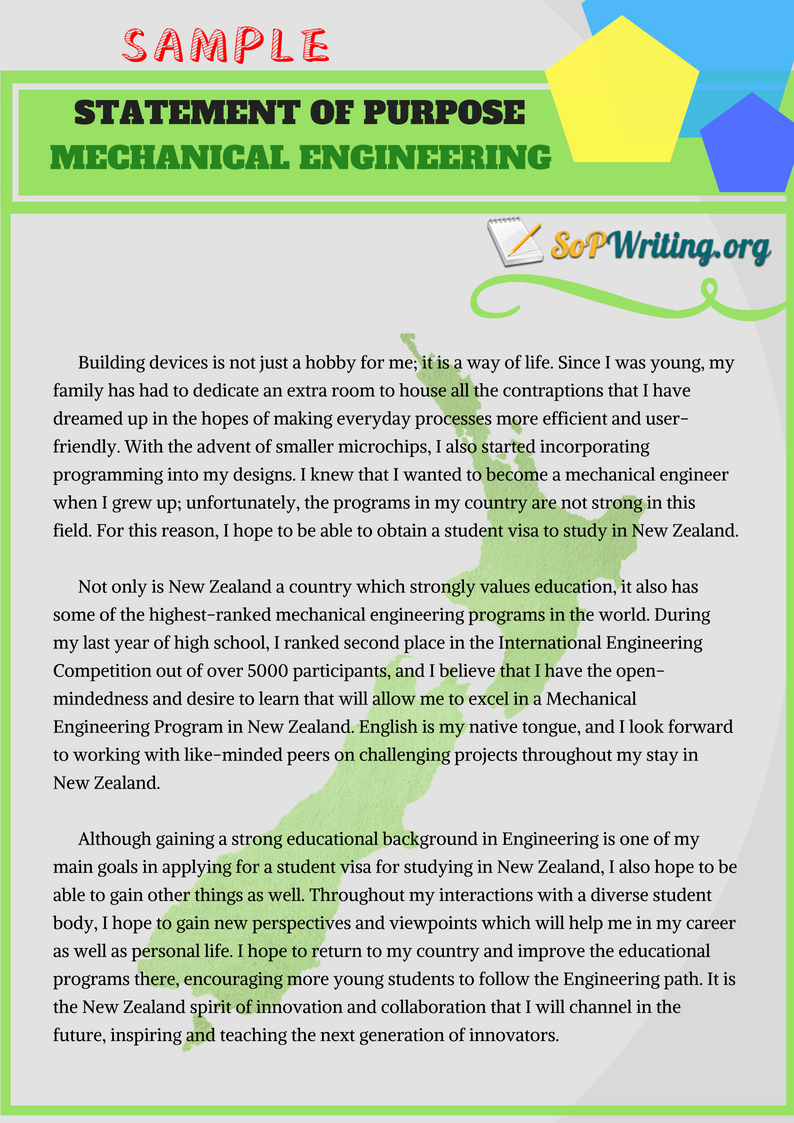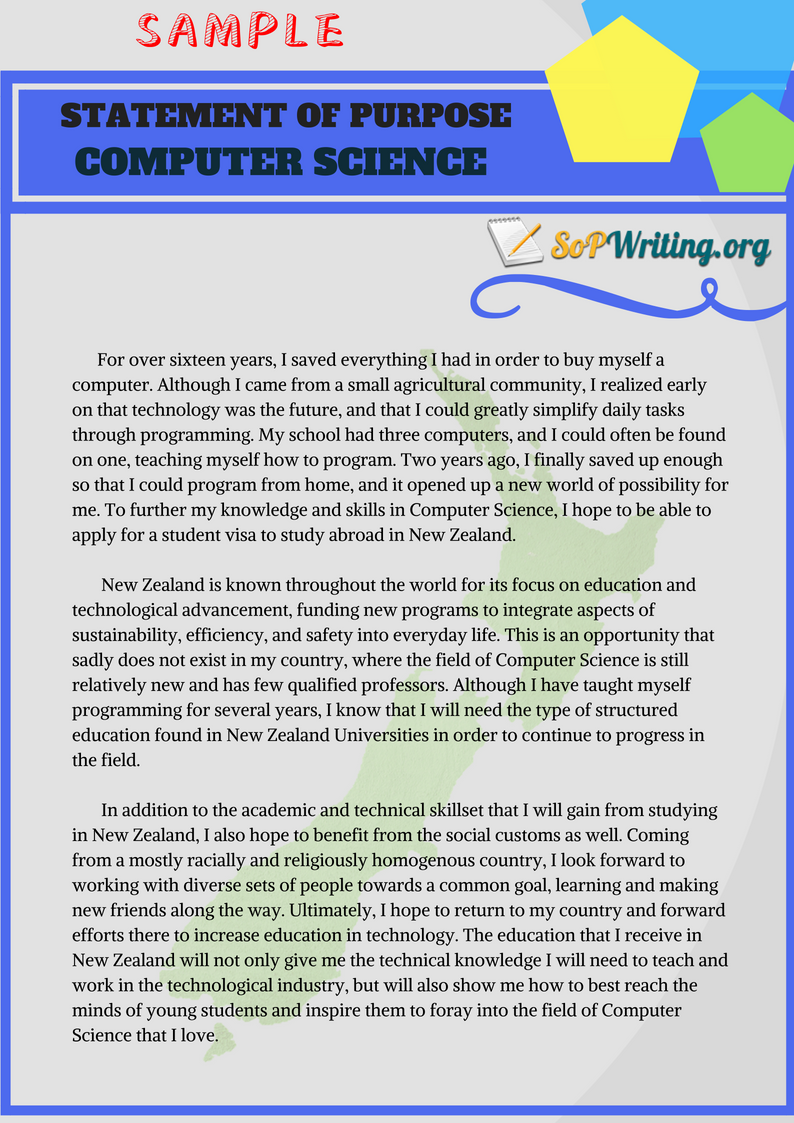 Types of Visa Personal Statement
Scholars from Australia do not require a visa statement of purpose to enter and/or study in New Zealand. On the other hand, if you come from other states and your study program is less than 3 months, then you will require a visitor visa. A student visa is required for students who intend to be in the country for more than three months.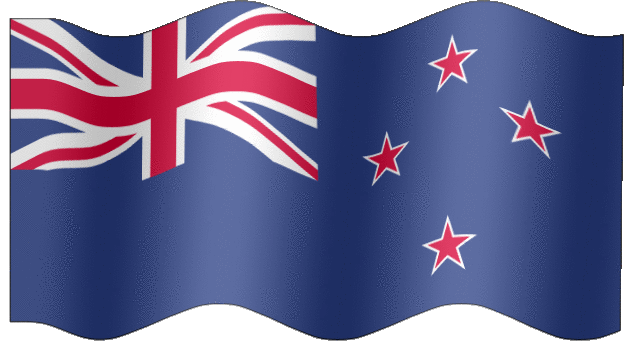 Other Documents You Require to Get a Visa
In addition to the specifics we highlighted above, you might be required to provide the documents below to the statement of purpose for visa officer.
Proof of enrolment letter.
Transcript for new students.
Attendance letter/certificate.
Important note on your academic progress.
Updated letter from your institution stating your start and end date
Medical and chest X-ray certificates
Police certificate
Student Visa Deadline
When researching on how to apply to an international university, many students ask about the deadline for student visa application. This varies from one institution to the other as well as nations. In New Zealand, you should apply for your visa as soon as you enroll in the University of your Choice. The first semester run from February to June while the second runs from July to November.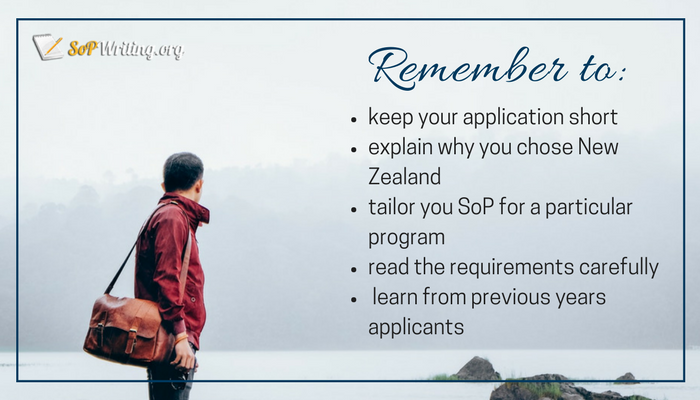 7 Tips on How to Write a Good SoP and Steps
Here are seven steps to help you get started with your SoP for New Zealand visa.
Brainstorming
Just like writing the Canada student visa statement of purpose, you need to brainstorm ideas for what you shall include in your statement of purpose. As you generate ideas, it is okay to begin with more general ideas and statements and then sharpen specific ideas that you will include in your statement.
Outline
Next, you need to select the best ideas from your brainstorming session and put them into an outline. Note the main points that you want to include in your statement of purpose and add suitable examples.
Prepare drafts
With the help of your outline, you will be able to write your first draft. It shouldn't feel like a draft that should be seen by any one.
After the first draft, it is time to prepare your initial draft. Here, you need to ensure that your statement of purpose for visa flows logically and it does not contain irrelevant points.
Get feedback
Having prepared a workable draft, it is time to seek feedback from another person – preferably, a person familiar with New Zealand's school admission process. The person can read your SoP and offer you advice on organization and clarity of your ideas as well as on application procedure to a foreign university.
Edit it again
Next, you need to revise your statement based on the feedback. Now you need to tighten things up and get a presentable document. Ensure that all your points and examples are well-organized, impactful, and concise.
Make it sparkle
When preparing your SoP for visa sample, you need to make it stand out from the rest. Therefore, consider the following twists:
Ensure your opening sentence is attention-grabbing.
Do not start with a quote.
Do not start with a vague statement.
Final tweaks
After the 5th and 6th steps, it is high time you concluded your SOP for student visa New Zealand. Fix any spelling, grammar, or punctuation mistake. Read your essay out loud to catch any remaining mistake.
List of the Top Colleges that Demand a Visa Personal Statement
Here is a list of the top universities that demand a visa personal statement in New Zealand:
The University of Waikato
Expert opinion on SoP:
"Some applications require just one statement, while others call responses to a few questions. Responses range from 200 to 800 (around 2pages) words each. Always go through the instructions slowly! When in doubt, contact the program or department for clarification,"

Monique Limón, Assistant Director McNair Scholars Program University of California, Santa Barbara.
Visa Application Materials and Sources
There are some materials and sources which are required when writing your SoP for visa student for New Zealand. They are:
A sponsoring letter from your university or college. It should include room board cost and tuition fee.
The statement of purpose and a covering letter.
PTE/IELTS/TOEFL score.
Your solvency.
Sources to foot your tuition.
Personal biometrics.
Passport quality photos.
Passport
List of Questions You Need to Answer
When writing your statement of purpose sample for visa, you need to remember the following questions that you need to answer:
Why have you chosen a program in New Zealand?
What are your educational goals?
Why is your homeland education not suitable for you?
How will your country benefit from the education you get in New Zealand?
Do you intend to return to your country?
If you have not been in school for two years, attach your resume.
If you are a minor, why did you choose New Zealand for studying?
What is the main factor when choosing your course?
Do you have any relevant experience in the course you want to enroll?
Mention the professor that you know and what he/she lectures.
Conclusion
The student visa acquisition process is pretty simple, and unlike most states, you will not be rejected without good reason. You get to speak with the relevant authority and get to tell them your side of the story and where you need to study in New Zealand. To get a good idea of what it requires when writing your statement of purpose, go through a study abroad experience essay and even CU boulder essay examples. Apply for visa join the over 100,000 students who have come to study in New Zealand.
Find out how our service can help you with your SoP for New Zealand visa! Give us a call now!