What to Include in a Statement of Purpose Scholarship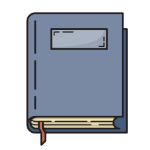 Writing a statement of purpose for scholarship application is similar to writing a SOP for college application. The content of the statement of purpose will vary somewhat depending on the type of scholarship being applied for, who is providing the scholarship and whether it is at the undergraduate or graduate level. However, regardless of the details, there are some basics that will remain constant in any statement of purpose.
Scholarship applicants should include the following information in their statement of purpose when applying for a scholarship:
A statement of your area of interest: Some scholarships may only be given for use in a particular field. Others may allow the recipient to choose the field of study. Either way, a sentence or two stating what you intend to study should be included.
Your reasons for wanting to study the particular subject: Briefly discuss why you chose the field you did and what led to your decision.
Why you are qualified to undertake the particular program: For applicants entering undergraduate programs, this may be certain attributes that will be useful in the field of study. At the graduate level, it would include areas of study as an undergraduate and any graduate level studies, research you have been involved with or relevant work you have done.
Career goals: Some future career goals and how they relate to the field that the scholarship will be used for.
Basically, the institution/organization offering the scholarship would like to know if you will be using the scholarship as they intend for it to be used.
Tips for Writing a Statement of Purpose for Scholarship Application
The following are some useful tips on for how to write a statement of purpose economics or statement of purpose for scholarship application:
Put extra effort into the opening paragraph: This is the most important part of the statement of purpose. You will either gain the readers interest or lose them. Every part of the statement of purpose is important, but if your first paragraph stinks, the rest may never get read.
Find a hook: Interesting SOPs are more memorable but most people have fairly ordinary lives. You need to find an approach that is interesting. Look at different angles you can use and try to find a way to hook the reader's interest.
Be specific: Don't generalize. Give specific details and use examples to back up statements.
Follow instructions: Make sure you understand any instructions and follow them. If the instructions say 500 words don't submit a statement of purpose that is 1000 words.
If you aren't sure how to write the statement of purpose for scholarship application, our service can help.
High-Quality Statement of Purpose Services
We offer statement of purpose writing and editing for any field at any academic level. The writers we use are college graduates, and many of them have advanced degrees. They are well experienced in working with the statement of purpose and know how to write it in the most effective way. Benefits of using our statement of purpose writing service include:
Guarantees of complete satisfaction and on time delivery for all work we provide.
Easy online order and payment process
Student-friendly rates that are easy on your budget
Courteous and helpful customer support 24/7
To get quality statement of purpose for scholarship writing and editing, contact us with all of your statement of purpose needs!