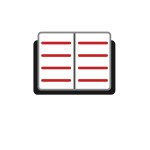 Entering MBA program is challenging because of tough competition. You don't need to get excellent grades but you need to do your best in writing statement of purpose for MBA. Making the essay is a requirement and you need to exert effort to write excellent and striking essay.
Writing Statement Of Purpose For MBA Program
Personal stories: Writing about personal stories is one of the best topics that you can discuss. With this, you can discuss about personal background, achievements and any experience that happened in your life that is inspiring. Beware also in providing experiences because MBA program is seeking for professional experiences.
Professional experience: Having experience in your chosen field is necessary. In writing about your experience, you can elaborate about projects finished and leadership potential. You need to make sure that you have demonstrated your great skills in your paper.
Your values: You can talk about your beliefs and the ways it helps you in becoming a better person. Elaborating also about your values is good idea especially if it's have something to do with your career goals and educational goals.
Recent achievements: In writing statement of purpose MBA program, your achievements should be included. Discuss what you have done in the past that helps you a lot on your professional and personal life.
Volunteering: If you volunteered before, then mention about it. It helps you in increasing your chance to be selected since your aim is to convince the committee that you are the best and you have the skills and goals to become part of them.
There are still many topics or information that you can include in your statement of purpose. Aside from presenting about your personal background and other details, make sure you will present a great story of your life to convince the reader. Regardless, you also need to know about the proper formatting, structure and flow of your essay. It is better when you have a good structure so that your reader will easily understand your statement of purpose MBA. Do your best in writing your SOP for a higher chance to be accepted.