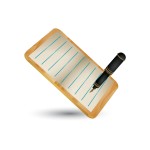 For many applicants, writing statement of purpose is one of the toughest tasks they are sure to face because it is here where they will need to impress upon their readers why they want to get into the college or university program being offered. Although some may believe that they won't need to work on this part of their application because they will let their academic background do the talking for them, it is in your best interest to create a statement of purpose that stands out to get noticed among the rest of the applicants. If you are looking for statement of purpose help choose the best writing service which is us.
How Our Writing Statement of Purpose Service Works
1
Fill out the form on our website and provide us with other pertinent details about your order and we'll give you a quote.
2
If you agree with the quote proceed to the payment page and pay the necessary fees.
3
A writer will be assigned to you to work on your statement of purpose.
4
You will receive a draft of your statement so you can see the progress of your paper and give suggestions if you like.
5
After the editing process you will receive your final statement of purpose.
Write a Statement of Purpose with the Experts
If you want to see how our writers work, you can check out the sample of a written statement of purpose on our site. This sample is made by one of our professional writers so you can gauge our skills and even use it as a guide in writing your own statement. You don't have to worry about your statement of purpose as long as you provide us with all the details we need. The writer assigned to you will keep you in the loop in the progress of your paper as well as ask for your insights in order to make your statement of purpose come out exactly the way you want it.

Cheap Writing Service
Budget shouldn't be a concern for you when it comes to writing statement of purpose because our rates are affordable. Even if you compare our prices with others you'll find that you'll get the best prices from us.
Choose our writing service and get your writing statement of purpose at cheap prices!