The Law School Statement of Purpose Is Critical to Your Application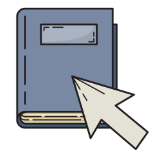 The law school statement of purpose often carries a lot of weight when it comes to applicant selection. Law school application is often very competitive and the statement of purpose can be the deciding factor when choosing between equally well-qualified applicants. The statement of purpose law school applicants submit is used by admissions to get an idea of how applicants think, what motivates them and whether or not they will be a good fit in the program. For applicants, the statement of purpose is a way to stand out from the crowd of other applicants and make a case for why they should be accepted instead of another applicant. Knowing how important the statement of purpose is, makes it more difficult to write. Writing about yourself is difficult for most people as it is without adding the additional pressure of knowing your future law career may depend on how well you write the statement of purpose. However, rather than viewing it as an obstacle, you should look at the statement of purpose for law school as an opportunity and use it to your advantage. If you need a Santa Clara University application essay to be done ask our writers! If you are preparing for the SSAT writing call our writers and they will assist you as well.
Tips for Writing the Law School Statement of Purpose
The statement of purpose you submit needs to make you stand out from the crowd and make a case for your being accepted into the program. Here are a few tips to help you accomplish this:
Know your purpose: The statement of purpose is exactly what the name implies. It should be about your purpose. Explain why you are applying to law school and what your future goals in law are. The most important point to convey with your statement of purpose is a clear and logical explanation of why you are applying to law school.
Be specific: Don't use general statements that could apply to anybody. Be specific. Give details and provide examples to support what you say.
Write clearly and concisely: Clear communication is important for a law student. Don't use any unnecessary words as it will just complicate your statement. Concise sentences that get directly to the point are the easiest to understand.
Revise and proofread: The chances of your writing a perfect statement of purpose on the first draft are pretty slim. Revise and revise again until it as good as you can make it. Eliminate all spelling mistakes and grammatical errors.
If you are having difficulty writing your law school statement of purpose or physics statement of purpose, our statement of purpose writing service is here to help.
Get Help with Your Statement of Purpose for Law School
We provide statement of purpose writing and editing for any academic field at any academic level. Our writers have college degrees in the same field as SOP's they are assigned to work on, and extensive experience working with statement of purpose. They know the type of information to include and how to present it. Additional benefits of our sop writing services include:
Guarantees of complete satisfaction and on time delivery with every personal statement
Student-friendly rates that won't hurt your budget
Complete customer confidentiality
Courteous and helpful customer support 24/7
For a law school statement of purpose that gets you noticed and makes a good impression, contact us with all of your statement of purpose needs!