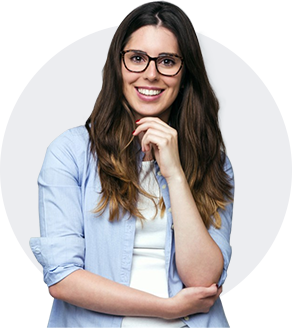 Professional SoP Writers at Your Service

Writing statement of purpose is one of the most important parts of the university application process, and overlooking this step is a crucial mistake made by too many students. When you make the mistake of failing to put time and effort into writing a SoP, you run the serious risk of not getting into your program. This is so important because universities want to hear what type of person you are, so if you truly want to get into a program, you need effective SoP writing. Our professionals are here for people who don't have time for writing a SoP, as well as for people who aren't sure how to make it better. When you need a high-quality SoP, try our service for the best results! Order the statement of purpose writing services and elevate your career plans!
Is Writing a SoP Difficult?
No matter where you apply you will find that you will be competing against many others for a place. Some programs admit only a small percentage of those that apply each year. Key to being selected is having a well-written statement of purpose (SoP). This must be able to show the committee reviewing your application that you are a perfect applicant. It must be written in a way that will really make you stand out.
But writing a SoP that will achieve the results that you need is far from easy. Many write something that sounds generic or they go too far and it will sound like they are bragging. It is very hard to write something that sells you while still crafting something that will read well and keep their interest. This is why you may want to consider using our professional SoP writing service to ensure that you submit a statement that will make you stand out.
Writing a Statement of Purpose for a University

Our professional statement of purpose writers work exclusively with SoP writing, and this enables us to give you specialized assistance that you can't find anywhere else. Our experts are here for you, and they work tirelessly to ensure that your SoP can't possibly get any better. We bring in professionals from different university backgrounds, and this is how we can provide assistance with every type of statement. We have people who know how to impress university admission officials from every type of program, and that is how we give you unrivaled assistance that you simply can't find anywhere else. We show you that writing the best statement of purpose doesn't have to be so hard! Write SoP with us today!
Our Proficient Writers Know All the Secrets of a Powerful SoP!
Write Stories. Not Statements
Use a Formal but Conversational Tone
Dig into Details
What Services Can Our Statement of Purpose Help Provide?
We supply our support through specialists that are carefully selected to provide our SoP help. They have the skills and experience required for us to be able to offer you a full range of support that will get your statement finished to the standards expected of you. With their support you can get help with:
Writing
Our specialist will work with you to ensure that your statement will reflect what you have to offer to the program that you are applying to. They will work with you to cover all of the skills and other talents that you have to offer while molding the statement to fully target the program. Once written you will be able to review the work and request as many changes as you want until you are satisfied that it is ready for submission.
Editing
With SoP it is just as important to work hard on the style of your writing as it is to ensure that you cover all that they want to know. You must impress with your writing which is why you will want to work with our experienced editors. They will help you to improve all aspects of the readability of your statement so that your application will be something that they will not forget.
Proofreading
A simple mistake can make a huge impact on your chances of selection. It says that either you are a poor worker or that you are not worried about the application. Either way you are unlikely to get selected. Out proofreaders can work through your writing methodically to make sure that no issues will slip through undetected.
Our Proficient Writers Know All the Secrets of a Powerful SoP!
Our statement of purpose writing service employs more than 200 experts that have a wide range of experience with all forms of applications. This ensures that we will be able to help you with all forms of applications:
College
Some of the most popular colleges admit only 5% of those that apply to them. So if you want a place then you really do need to make sure that your SoP is outstanding. We provide you with specialists that will help you to provide the college you are applying to an SoP that will show you as the perfect applicant for them.
Medical school
Around half of those that apply to medical school each year get no place at all. This is one of the most competitive areas and you really must be able to make an impact with your statement if you are to have any chance at all. Our specialists have many years of experience and can provide you with the edge that you need.
Graduate school
Any good graduate school is going to be highly selective about the students that they select. They want to attract the best of the best and your statement must sell you perfectly to achieve this. With our support you will have the best chance of winning the place that you are targeting.
Law school
This is another area where your statement of purpose is going to truly need to sell you to a high standard. The better law schools are only looking for the best and you will have your work cut out to impress them. Our specialists have many years of experience with this area and will help you to get the results that you want.
MBA
This is the most sought-after graduate degree and getting onto any of the good programs will be hard work. Our specialists know precisely what the programs will want to hear within your statement and can help you reflect that so that you get your application noticed.
PhD
Doctorate studies are very different to college and so is your application. There is a very different expectation from the committee regarding what you need to communicate through your statement. Our specialists have the many years of experience required in this field to craft your statement to the standard that will get you the chance to conduct your proposed research.
Dental school
This may be a surprise to some but dental school is one of the most competitive areas in which you can apply. Your statement needs to be written to the highest of standards which is why you will need our experts that are both qualified and experienced within this area.
Nursing school
Being able to submit an outstanding statement that will avoid all of the usual clichés is vital to the success of your application. Our specialists have the ability to provide you a statement that is going to get you noticed for all of the right reasons.
Visa application
Getting a visa approved in today's age is far from easy. Your statement of purpose must show all of the right reasons without crossing any lines if you want any chance of having your visa issued. Our specialists are experts in this area and will help you to make the perfect impression required to get your visa approved.
Our SoP Writer Is Fully Qualified to Help You

You cannot expect your SoP to be finished by just anyone. It requires a huge amount of work and a full understanding of the programs that you are applying to for the statement to be effective. We have spent several years building our teams which allows us to always provide you with precisely the expert that you need. Our teams are:
Writers: each of the experts that we use will hold a postgraduate degree from a recognized and respected institution that is relevant to the application you are making. Each also has the experience required in the type of application, many having worked in this field. They also have excellent native level English skills and the ability to write statements that are engaging.
Editors: our statement of purpose editing service is staffed by experts that are fully certified as well as being postgraduate degree holders. They are able to work with you to identify any areas in your statement that may be confusing or simply irrelevant. With their support you will be able to significantly improve the readability and impact of your application.
Support: we offer you 24/7 support through our service using staff that have excellent communication skills and a good knowledge of our services. They can be reached with your questions through either the telephone or online by live chat or email.
Dorothy, US
The English essay that I got help in was great. The grammar and punctuation was perfect. I received a lot of appreciation from my college. I want to thank the support team, for helping in such a big way, with the timely submission of my essay.
Simranjit, USA
I appreciate you for assigning Dorie to this job. As expected, she delivered a fantastic piece of work. I thought I have this commitment to provide the organization with my feedback. I believe, Dorie is an indispensable asset and she is so dedicated to her work.
Get an Effective Statement of Purpose from Our Pros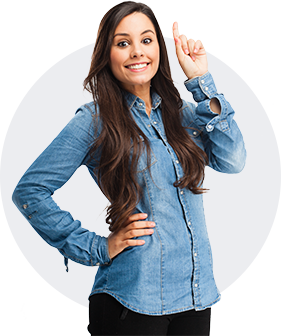 We are here to change the way that you approach SoP writing because this is an area where most people don't know how to truly make a good impression on a university. Our professionals bring expertise that ensures you don't have to stress, and this is the biggest reason to use our statement of purpose service! When you come to us, you know that you are getting the best SoP services from professionals with years of experience, and we give you this for great low prices.
All of our writing services are available at amazing prices that you can't find anywhere else, and for the high quality that comes with every order, we offer the best bargain on the internet! When you want to get into an Indian program and you don't have time for SoP writing, our experts get the job done. Order the statement of purpose writing today and get the most affordable price for the purchase.
How Can You Work with Our Professional SoP Writing Service?
You can stop worrying about your SoP and let our specialists do all the work. The high-quality and powerfully written document is a guarantee. Besides, we make our ordering and work process as simple as possible so you can get your statement of purpose help quickly and efficiently:
Make your order
Our website is available around the clock and the order form will require the minimum amount of information. It takes only a minute to fill out and to submit and your information is fully confidential.
Pay for the service you require
We provide our support at highly competitive prices and there are never any hidden charges within what you will pay.
Login into your personal account
Receive login details and sign in your account through which you may contact your writer and control the whole writitng process. Writing is done with you to ensure that your SoP will fully reflect you while being tailored to the program.
Request any required changes
We provide you with any revisions you feel are necessary and will continue working with you until you are fully satisfied with the end results.
Receive your completed SoP
We provide free proofreading and generate a plagiarism report before delivering your work to you within the agreed deadline. Upload it from your account and enjoy awesome results!
Proceed with Order
FAQ on How to Write SoP
Our service is certainly the best in town! In fact, we've taken the liberty of answering some of the most frequently asked questions by our previous clients regarding our how to write a statement of purpose for PhD service. Here are some of the most frequently asked questions:
How to write SoP in right format for securing my admission?
How to write SoP with necessary features, format and guidelines is difficult to explain in simple words. Writing SoP mainly depends on few guidelines and format specifications. These guidelines and format specifications will always base up on the selected college or university.

Can I avail SoP writing tips online from your team?
Our team regularly offers the best SoP writing tips for the students online that you can find on our website. Our "tips/help pages" can be a great helping hand for your SoP writing needs because you can get a better grasp of guidelines and format specs, which are defined by the college and university.
Who are the writers that I'm going to be working with?
We have some of the best statement of purpose writers online. These are individuals that have been in the field for years and wrote hundreds of successful SoPs. Our team doesn't only handle the SoP writing tasks but also makes quintessential editing of them. Authors are supposed to deliver the tasks urgently and make the best modifications you need.
How many types of SoP formats are there to come up with the right SoP successfully?
There are innumerable SoP formats currently prevailing all over the world. Each college and university will have their own set of the
statement of purpose letter format
for this purpose. Here, it is always essential for the student to find out the right SoP format for its creation or seek our team offering help or service online without fail.
Is there any standard SoP to follow for my admission needs?
There is no standard SoP for the students to keep in mind since each country will have different kinds of standards for SoP and there will be a chance for the huge differences in these standards from college to college and university to university.
How much will it cost me to get a SoP from your services?
Cost for writing SoP will always be dependent upon the length and academic level of your SoP, as well as upon timetables for the completion of work. Our services are always kept at user-friendly and affordable pricing for the worldwide students.
How long does the process take?
We always work within agreed deadline. Because our team of writers and editors work round the clock, we have a clear record of 99% deliveries before any application deadline that was laid out in the order.
Do you offer services for writing SoP for Visa application?
Yes, we do offer such services. Writing the application for Visa and SoP is not so difficult for our team. Our writers have needed experience and know the essentials of Visa submission process and that's why we can guarantee the best quality of your document writing. You just have to make a sensible choice by trying out our services.
In what countries do you serve?
We are an international company and we serve all students and individuals all around the world requiring assistance with their statement of purpose. So whether you reside in the West Coast or Algiers, we will promptly have your statement of purpose delivered to you.
How many times can I request revisions?
If you didn't find the first draft meeting all your required specifications we provide all our clients the benefits of unlimited revisions within 14 days for each order that is placed!
Now that you've made the decision to go with our SoP writing service, you can simply get in touch with us by visiting our website, sending us an email, or calling our toll free number today! That being said, we look forward to hearing from you and helping you out with any SoP issues, queries, and assistance today!
Our Benefits
Our professionals are from different university backgrounds
Our experts have years of experience writing SoP
Our support is working 24/7 for you
Delivery is always on time
We ensure with a report that you will get plagiarism free essays
We offer quick order placement within a few steps
Affordable prices within a variety of special discounts
So the best services of SoP writing
are here, do not go any further!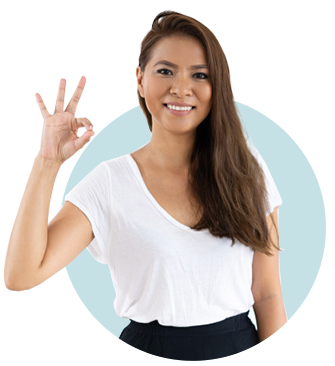 We Guarantee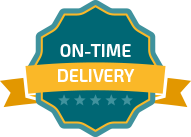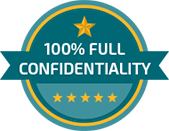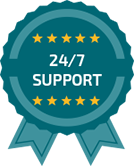 Order Now