A statement of purpose is important for your application because it is an opportunity to market yourself to a committee. It is important to address why you want MBA clearly, what makes you different from other great candidate and what is your best asset that you can share to the university. Writing statement of purpose for MBA finance is the same with writing articles and other school requirements because you need to be focus, make sure it is original and unique. If you are applying for MBA finance, here are good tips for you.
How to Write Statement of Purpose for MBA in Finance
Discuss your plans and career objectives: Perhaps you already think about your career goals and career objectives. This is important to be included in your statement of purpose so that the reader will know what you want to achieve and get.
Skills: You can never impress the reader when they don't know about your skills. In this case, choose the right skills that are perfect for finances. Exclude experience that doesn't have much relevance to finance but you can still add them just make sure you provided the best experiences you had in the past.
Outstanding academic performance: Of course, the committee would like to know about your academic performance and it is one of the things that you should not forget to include in your paper. You can discuss your active participation, extra-curricular activities, as well as work, experienced that help you in developing your skills.

Writing Statement of Purpose for MBA Admissions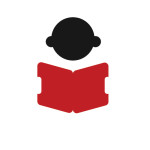 Make sure that you make statement of purpose for MBA admission ahead of time. If you have lots of time in making the essay, you can think of what information you will include. In addition, it is important that you make few polished to ensure your essay is perfect. With the tips below, you are assured to present a wonderful SOP for MBA:
First paragraph: Talk about your personal background, an explanation why you are attending MBA, what is so great about the business school, what you choose the school given your background and personality.
Second paragraph: Prove information about your educational background and experience. Discuss what you want to achieve and what solution you think that you think can help you in entering business school. Provide international experience and language as much as possible. You can also provide your weakness but ensure you make positive spin.
Third paragraph: In this section, provide about your personal achievements and make it relevant. Discuss what tracks or clubs you want to join. Provide great attributes and the ways on what they can do in helping you as well as the business school.
Fourth paragraph: Sum all what you have discuss. Make sure, why the MBA is fantastic and what move you will do for your career.
Writing statement of purpose is important in applying to any educational program. This is only some of the best tips as your guide. Yes, it is important that you submit other requirements for your application but statement of purpose is essential so be sure to dedicate time and think carefully about the information you will include.
Three Parts for Statement of Purpose for MBA in Finance
In all kinds of writing, it is important that you have the three parts that are introduction, body and conclusion. You should not just present your experience or academic performance you have. It is important to begin your essay with your personal background or with the quotation mark. After this, you can now discuss other information and then end your essay with a strong conclusion that is unforgettable or will create a great impact to your reader. In conclusion, a statement of purpose for MBA admission is a hard task required by admission committee for their applicants but it is their way to know if the student is qualified and have what it takes to become part of their MBA school.
With that in mind, you need to present yourself in a good way and avoid including information that is not real. Get started today!