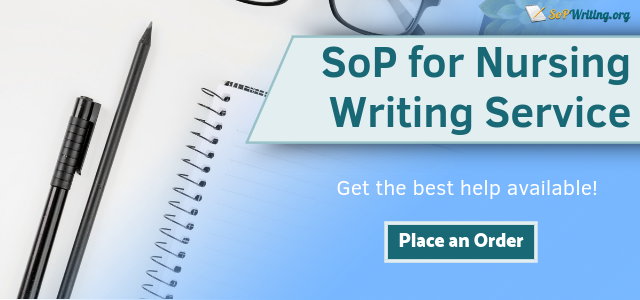 The Importance of Your SoP for Nursing
Applying to nursing school can be a hard task. You will have to provide a huge amount of paperwork and you are not guaranteed a place; even if you have excellent grades. Ohio State University College of Nursing, for instance, admitted only 27% of those that applied for a place.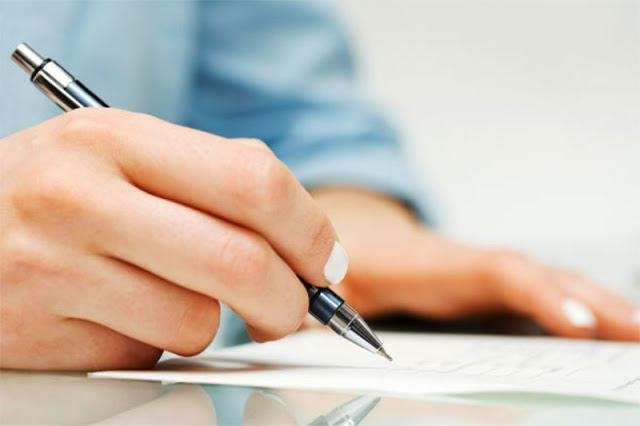 To ensure that you are selected you need to make sure that your application is able to make you stand out from the crowd. This is especially true of your nursing school statement of purpose. The committee will want to know far more about you than just what grades you have achieved. You will also find that your grades and other qualifications are very similar to many of the other applicants. So a SoP for dental school or nursing that is attention-grabbing and memorable will be a great asset in you getting the place that you want. If you don't know how to write SoP ask our professional writers.
Nursing Statement of Purpose Writing
The statement of purpose for nursing program application is one of the most important documents of the whole application package. It could be the final deciding factor as to whether or not you are selected into the nursing program. Admissions will use your statement of purpose to determine your motivation for completing the program as well as if you possess the necessary qualities that would make you a good addition to the program. They will determine this by how you address several questions in the nursing statement of purpose.
Writing your statement should include answering the following:
Why do you want to study nursing? What are the reasons you have for applying to a nursing program?
What qualifies you for the nursing program? How have you prepared yourself?
What are your short and long-term career goals and how do your goals relate to the nursing program?
Your nursing statement of purpose, as well as a statement of purpose sociology, needs to be the best that you can make it. There are usually more applicants to programs than there are available openings and a poorly written statement of purpose can quickly eliminate you.
Hints for Writing the Best Statement of Purpose Nursing School
The committee will read many hundreds of SoPs so it is very important that you take the time to make sure that yours is able to stand out. Too many submit statements that will just blend in with every other statement that the committee is reading. To make your statement stand out follow these tips for your writing and format for statement of purpose:
Tell a story: your statement is not just a rehash of your resume giving a blow by blow account of your education and achievements through to this application. You want to get their attention so use a storyline based around a personal anecdote that will allow you to draw the reader along and keep their attention.
Make your opening line a real hook: just as a good opening line is important for a news article you want to get the attention of your reader and have them wanting to know more. Spend extra time on your opening so that you are sure it will grab their attention.
Never use clichés with your writing: opening your statement with "Ever since I was young.." or "I have always wanted to help people.." is guaranteed to have the reader wanting to read the next SoP in their stack.
Make sure that you cover everything that the reader wants to know about you within your statement:

Why is it that you want to be a nurse?
What have you already done to pursue this calling?
What makes you particularly suited to be a nurse?
What career do you hope to follow and why?
Do you have specific reasons for applying to this nursing school?

Your nursing school statement of purpose has a limited word count so ensure that you write very concisely. Make every word that you use count.
An SoP is a form of personal statement so it is written about you and your ambitions. Therefore, do not talk about others, only speak about yourself.
Be honest about what you have to say. Exaggerating or blatantly telling lies will only get you into problems later on in the process.
The language that you use should be clear and easy to understand by anyone. Do not use slang, acronyms or try to be clever by selecting unusual words that people may not understand.
Make sure that everything that you write has a purpose and will help in your application. If it does not help you win that place then it does not belong in your SoP.
Your SoP is not a place to make excuses or to complain. They do not want to hear about why your grades are lower in a particular subject because the tutor was awful.
Approach everything from a positive angle, never try to explain why you are not doing something.
Never repeat any information that is already contained elsewhere in your application and do not make any statements that would be seen as obvious, such as you will learn a lot.
Proofread your work very carefully. Your computer will not find every error so ensure that you take the time to review your writing to eliminate any errors.
Looking at an example of a nursing statement of purpose can provide you with some idea how to write your own statement of purpose.
Our Nursing Statement of Purpose Sample
"I am applying to your Master's Program in Nursing at XYZ University. For the past 15 years I have been involved with the medical profession and the next logical step in my career is to complete a Masters in Nursing.

I completed my Associates degree in 2001 and began working in a Medical ICU the same year. In 2003 I transferred to State Medical Hospital. While working at State Medical Hospital I continued my schooling part-time, eventually completing my BSN in 2010. For the five years since obtaining my BSN I have been employed at State Medical Hospital. My spouse returned to a full-time working position this year, which allows me to work part-time in order to focus on completing a MSN.

My long-term goal is to eventually complete a DNP and work as a primary care provider in a rural community that is underserved by the medical community. Both my academic background as well as my employment for the past 15 years has prepared me to take on the challenges of completing a Masters in Nursing and although I still have much to learn I feel my experience and skills will be an asset to the program."
It isn't uncommon for applicants to have trouble writing the nursing statement of purpose. Should you encounter any difficulty with writing your statement, our statement of purpose writing service is standing by to help.
Remember also that a statement of purpose is looking to the future. As MajorTests website reminds us:
"Students often make the mistake of writing too much about the past. The 'purpose' in statement of purpose refers to your goals. Why do you want the course you are applying for? Why now? What will you do after the course? What do you want to do in the long term? These questions must be answered clearly. If you cannot explain how the course of study will help you get closer to your goals, then you have probably chosen the wrong course. The admissions committee wants to know that their college or university will be the right place for you and will be able to help you achieve your purpose."
First Rate Statement of Purpose Writing
Whether you are looking for help with your SoP for nursing or dentistry statement of purpose, we provide statement of purpose writing and editing for any field at any academic level. Our writers are among the best in the industry. Every writer we use has a college degree, many of them at the graduate level. Every statement of purpose we write is tailored to the individual and their specific requirements.

Benefits of using our statement of purpose writing services include:
Guarantees of complete satisfaction and on-time delivery for all work we provide
Fast and easy online order and payment process
Complete customer confidentiality
Live customer support 24/7
If you are struggling with your SoP for nursing writing we can provide you with specialized and very reliable support!