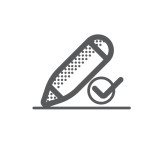 If you are applying for MBA program, you need to make a statement of purpose for MBA program. It is one of the important requirements that provide information about who you are and what you want to achieve. You also need to provide details that you are the best applicant they are looking for but before you proceed, you should know about the proper format.
MBA Statement of Purpose Format
Before you have your own format, it is better to check the site of the school to know if they provided the format you need to follow. If they have, be sure you stick and be attentive to the demands of the school. If they don't have and gives you the opportunity to make your own format of MBA SoP, then there is a standard format you need to follow.
Best Statement of Purpose for MBA Format
Use 10 or 12 font
Avoid designs and clear
Use clean sheet of paper
Have introduction, body, and conclusion ( strong opening statement, academic preparation, long-term goals, why you are interested in the program, aspirations, experiences and final argument statement)
Proper margins
Standard fonts such as Times New Roman or Arial
Double space (optional)
Best Statement of Purpose Tips
In writing your MBA, you need to emphasize your enthusiasm, motivation, and qualities. You also need to answer the questions provided by the program. Ensure that you don't skip any questions. presenting your goals is essential. There are still other things you need to consider such as what background you have that makes you as the best candidate, what skills you have and others.
Make sure you are fully prepared for making your statement of purpose. The reader wants to read something new and appealing that is why creating a statement of purpose needs time and effort. Give yourself enough time in writing your MBA SoP so that when you submit it, you are assured that it will be loved by the committee. Do not hesitate that you can't do it instead believe in yourself that you can be able to write a one of a kind statement of purpose.
Contact us if you need our help with correcting your MBA statement of purpose format!