Tips and Suggestions for Writing the Physics Statement of Purpose
The physics statement of purpose is an important part of the application package when applying to a physics program. It can be the deciding factor as to whether or not you are accepted into the program. Looking for the easy way of crafting UVA essays? Ask our writers! The following are some tips for writing the statement of purpose physics program applicants should keep in mind:
Be specific and use examples: Generic statements that could apply to anybody isn't what admissions wants to see. Give specifics when you write your personal statement and use examples to back up what you say. Examples serve as evidence to support your statements.
Be interesting: Use an anecdote to get the reader interested. An interesting statement of purpose stands out and will be remembered. Boring statements tend to be forgotten as soon as they are set aside.
Tell what you know: Give information and details about your interest and experience in the field of physics, as well as some of your knowledge of the field. Refer to things such as experiences, classes, conversations with people in the field and books you have read.The information here should be things that aren't found in other parts of the application package.
Revise and proofread: First drafts can just about always be improved on. It may take several revisions until you get it just right. Eliminate any spelling mistakes and grammatical errors. A statement of purpose full of mistakes will attract the wrong kind of attention.
Mistakes to Avoid When Writing the Physics Statement of Purpose
It is as important not to do something wrong as it is to do things right when you work on your SOP. Physics program applicants should watch out for the following common mistakes:
Discussing your disadvantaged background: Don't make your statement of purpose a sob story that focuses on how hard you have had it. Admissions personnel have heard plenty of them, and somebody is always worse off. One exception might be if you have a compelling and unique story that relates to physics.
Using clichés or quotations: Use your own words in the statement of purpose. Avoid over used openings and conclusions.
Making your SOP a list: Reading a long list of accomplishments is boring regardless of how impressive they may be. Convey the information through a story. A boring statement of purpose is easily forgotten.
Using long, complicated sentences: Many applicants will use long sentences that are unnecessarily wordy, either to try and impress or as filler. Be concise when writing your statement of purpose.
If you encounter problems when writing your math statement of purpose or physics SOP, our statement of purpose writing service is here to help.
Quality Statement of Purpose Physics Writing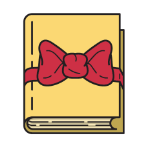 We provide high-quality statement of purpose writing for any field at any academic level. All of our writers have college degrees, many of them at the graduate level. They have extensive experience writing SOP's and know the type of information to include and how to present it. Advantages of using our statement of purpose writing service include:
Original writing: Every statement of purpose we provide is original and tailored to fit individual requirements. When you need to create an i 912 fee waiver call us to assist you as well.
Guarantees: All work we provide is guaranteed to satisfy your requirements and be delivered on time
Affordable rates: Our rates are inexpensive and can be managed on a student's budget
Customer support: We provide live customer support 24/7
Get in touch with us for a high-quality physics statement of purpose tailored to meet your specific requirements!