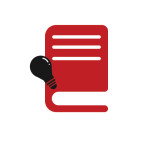 A statement of purpose for MBA marketing is your chance to tell to the marketing admission committee about who you are using your own words. This page will explain what you need to do and what information you need to include.
Writing Statement of Purpose Marketing
Statement of purpose is also known as personal statement. It allows you in providing information about your skills and qualifications. It is your opportunity to stand out among the crowd. Here are the best tips in writing the essay.
What makes you unique?
Why and when did you become interested in MBA marketing?
What plans you have?
What interest you have?
Why do you want to attend the MBA marketing school?
Great Statement Of Purpose Marketing Management
SoP for marketing is one of the essential elements for MBA application. if you don't want that your application will be rejected, make sure you submit striking and one of a kind essay.
Start early: Ensure that you start writing your SOP for MBA ahead of time.
Follow guidelines: Keep in mind that you need to check the guidelines of the program. If they need you to submit a 500-word essay, then do it and don't exceed.
Submit on time: Many applicants failed to submit their application on time. Your application would be rejected so be sure to meet the deadlines.
Present unique story: Instead of presenting a report, better to present unique story. This is one of the best moves you can do because it can make you different from others but the story you need to share must be exceptional and not the same with other applicants.
Clarity: Writing with clarity is important. An essay that is not clear will surely fail and the reader will not continue to read your story.
Always be specific: You need to be specific in presenting experiences or qualifications.
Customized your essay with marketing details: The admission committee will happy to read your essay when it has marketing details.
If you have high grades and scores, and then it is good news but make sure also that you focus in writing your MBA statement of purpose format. Show what you have now!