Check Our Statement of Purpose Funny Examples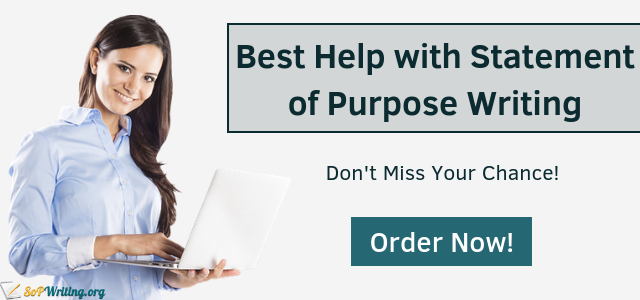 When it comes to get admission in any school or university, you must know about few important things. These are the steps that would let you know about the actual admission process for any desired school or university.
Start with writing an SoP
Fill up the form (online or offline)
Complete the requirements for paying the dues/fees
Submit the test scores as per the requirement of the university
Make sure that you keep all the documents for submitting on time
Why do you need to be attentive while online SoP writing? It is read by highly experienced people who are quite familiar with writing the best SoPs, they can even analyze either it's worth reading or not by seeing the first and last few lines. Your selection highly depends upon the statement of purpose. So, try to compose it in a proper way.

Statement of Purpose Funny Mistakes
The humorous personal statements are ideal to grab more attention of the admission committees. However, one should focus on adding the limited amount of humor to avoid spoiling the actual purpose of writing this application.
Writing "Its" instead of "It's" when you mean to write it is. For example, "It's my ambition to achieve something big in this field."
An applicant made a mistake in their SoP like this, "Am I aloud to be a part of your well-reputed institution?" You can see that instead of the word aloud, they had to use allowed.
How Mistakes in SoP Influence at Your Application?
There is no doubt that errors can badly affect your SoP, there is a difference between masters degree puns and the mistakes. The funny personal statement sounds great to the readers while mistakes give them reason to refuse you. As an applicant, you can definitely be rejected by the selection panel.
The amusing images of SoP jokes are available here. These are not only for the laughing purpose but to increase the knowledge of the readers too. Give few minutes from your precious time to see these images and know what you never heard before.
[metaslider id="3005″]
Tips to Avoid Silly Mistakes
These are the major tips to keep in mind while writing the statement of purpose. You need to follow these tips whether writing a SoP for internship or admission.
Follow the template of the well-written SoP to ignore any kind of mistake
Keep checking what you have written to spot the errors straight away
Do not write the long sentences and paragraphs
Go for the manual ways to edit your work
Writing too many SoPs
Too detailed. The motive of an SoP is to provide steerage on a way to carry out a job well and to inspire consistency
Controlling the incorrect activities
Poor implementation
How Our Services Can Help You?
Whether you are looking for Information Technology writing statement of purpose or related to any other field, we can help you in doing this task in the ideal manner. We have the writers who can live up to your expectations by composing the excellent statement of purposes. Our help is recommended because we do follow the modern templates. The authors don't only write well but also check the content from first word to the last line. The proficient individuals can give you all the right reasons to be hired.
Our quintessential help is the suggested option for many clients from all over the world. The writing help by our team is worth-praising. Once you will hire us, you'll end up in getting the SoPs with relevant content and enough addition of humor too. What could more you ask for? Our writers also consult with the clients and they deal with every task by paying the full attention. Our qualified team members deserve to be tried as they are not like the less-professional individuals available in the other teams. So, what are your plans about giving us a try?
See our statement of purpose funny examples can help you with your writing today!