What to Include in the Statement of Purpose Economics Programs Require for Application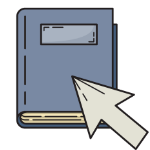 They economics statement of purpose is often considered the most important part of the application, and it could be the deciding factor that gets you admitted to the program you are applying for. There are several issues that admissions wants to see addressed in the statement of purpose economics program applicants submit:
Why do you want to study economics? This is the "purpose" of the statement. Admissions would like to know the reasons you have for studying economics. This gives them some idea as to your motivation and commitment to completing the program.
What qualifies you to be in the program? Admissions is looking at how well prepared you are. What relevant courses you may have taken, books read, seminars attended and anything else that would be useful to you in successfully completing the course
What specific areas of economics are you interested in researching further? This is for those applying to graduate programs. Admissions will look at how well your areas of interest line up with their curriculum and faculty interests.
What are some short and long term career goals you have and how do they relate to the program? This is a further indication of the strength of your motivation as well as an indication of how well you have researched career opportunities in the field. You can be confident in our personal statement help.
Answer these questions in a clear and interesting fashion and you are well on your way to a winning statement of purpose.
Guidelines for Writing the Statement of Purpose for Economics
There are not too many hard and fast rules that you are required to follow when writing a statement of purpose. Economics program applicants have found the following guidelines to be effective and you may want to keep them in mind:
Keep your statement of purpose brief: There are usually a lot of statements to be read, as well as transcripts, LORs and other documents to be examined. Admissions personnel may be less than enthusiastic if you submit a lengthy statement of purpose. Brief and to the point is better.
Start with a bang: It is important to get the reader's attention in the first paragraph. A boring first paragraph will quickly lose the readers interest and it won't matter how good the rest of the statement is if you lose the reader in the beginning
Be honest: Don't write what you think admissions officials want to read. Give your honest opinions and just be yourself.
Proofread your statement of purpose. Make sure all spelling mistakes and grammatical errors have been eliminated, it is also important in the Boulder essays.
Reading some examples of successful SOP submissions other economics program applicants have submitted in the past can be helpful when it comes time to write your own. Here is an example of an economics statement of purpose:
"I am applying to your MS Economics program for the 20XX fall semester. My interest in economics began in high school when first introduced to the subject. The idea of relating the concepts and theories I learned to the real world around me was one I found fascinating. There was actually formulas that with the right data input, could accurately predict the financial future. My view was definitely over simplified and a little naïve but my initial fascination eventually would lead to my majoring in Economics at ABC University.

After graduating I worked in the purchasing department for XXX Manufacturing and later in inventory management. While there I implemented a system to reduce inventories which led to a promotion. In my new position I was able to get a view of how all parts of the company worked rather that the narrower departmental view I had previously. This was an invaluable experience and it also rekindled my love of economic theory. I would like to obtain a Master's Degree in Economics to further understand the intricacies involved. Due to a recent merger I lost my position with XXX Manufacturing, but a generous separation package has provided me with the opportunity to further my economics education. With my current level of education I had reached a ceiling for career advancement based on company policy, and one which exists in many companies. By completing a Masters in Economics I am not only increasing my knowledge, but removing a barrier to career advancement.

My short-term goal is to obtain a Masters in Economics. My long term goal is to get a position in a company with growth opportunities in the same field I worked in previously. I have been out of school for several years but feel that I have the ability to return and do well in your program."
If you encounter difficulties writing the economics statement of purpose or graphic design statement of purpose, our company offers a service that can help.
Our Economics Statement of Purpose Writing Service
We specialize in statement of purpose writing and editing for any field at any academic level. Our writers are skilled professionals and every writer we use has a college degree, many of them at the graduate level. They also have extensive experience with statement of purpose writing and they know how to write a statement that gets results. Additional benefits of using our service include:
Guarantees of complete satisfaction and on time delivery with all work we provide
Free plagiarism checks with every statement of purpose we write to ensure originality
Complete customer confidentiality always assured
Live customer support 24/7
For a high-quality statement of purpose economics written specifically to meet your requirements, contact us will all of your statement of purpose needs!