What Tips Should Be Followed While Writing an Academic Reference Letter?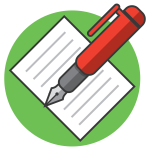 The person recommending an individual should be positive and honest. The tone of writing should be highly professional. First time, whenever the name of the candidate is called, it should be called by full name and subsequently the person should be addressed with last name only. It maintains the formal tone consistently. Type the recommendation letter instead of using pen.
What Are the Key Steps of Writing an Academic Recommendation Letter?
When you begin writing confirm its purpose if its purpose is to apply for an academic post, volunteer position, a job, background checking or a personal reference. For instance if the purpose is admission, it should mention grades and the character of the candidate.
Tailor your letter based on the position of the job. Get the copy of job description and do it thereby.
Talk to the person you are recommending and spend some time discussing his goals, current resume, any special notes or any other information that can be noted. Be precise and specific about your writing and never risk your own reputation while recommending anybody else. Do not hesitate to refuse writing letter of recommendation for a person whom you do not know.
Be professional and write a formal letter.
Provide general details about yourself (qualification etc) followed by how you know that particular person. Mention your position if you were his peer or the boss.
Mention candidate's qualification specifically and cite his personal attributes as well.
Describe your reason of recommendation and make a comparative study. Keep candidate's perspective into notice and then write the letter.
For instance, mention something like -"I highly recommend this candidate for Y position as his cooperation is beyond comparisons and has made our existing company touch sky scrapping heights".
Create a balance while highlighting his skills. Do not either hide it or exaggerate it, otherwise the new company will set high expectations in future.
Begin every new paragraph with a punchy and energetic note of the relevant candidate's attributes.
Reiterate with a positive closing and mention your phone number and email address.
Warnings – While Writing an Academic Recommendation Letter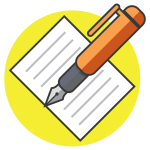 Decide if the copy of the letter needs to be provided to the candidate. Do not make excessive flattering notes as otherwise it would be disregarded by recruiters. Furthermore, letter of academic recommendation should primarily focus on an individual's skills, knowledge and capabilities and not on excessive obsequious notes. To know more about how to write an academic reference letter visit our site.
Simply follow these tips and make a great piece of reference academic writing. Furthermore, in case of any doubts contact us on support@sopwriting.org. Our highly professional members would assist you in facilitating you in all your pieces of writing.
We at our company have appointed top notch experts who know their job well.