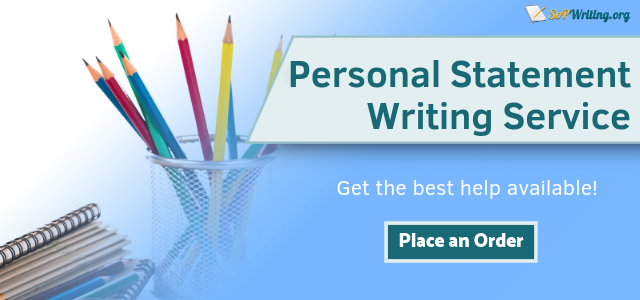 What is a personal statement? Perhaps you've just come across this puzzling part of your application process to your institution of choice, and wondering what this foreign word means. In simple terms, a personal statement is a sort of letter that describes who you are as a person, your hobbies, preferences, and most importantly, the reasons that you are applying to a given institution to further enhance your studies. In most institutions, it is a mandatory part of your application. That being said, our service will help you write a personal statement.
If you need to have the best source of help to write a personal statement, there are far too many ways from which you can get top quality and professional assistance. But first, before you go and look for some help regarding your personal statement, you must know that it is also known as the statement of purpose or personal essay that almost determines the success of your application to that dream school of yours. You must also know where to find a personal statement help.
Tips on How to Write a Personal Statement in Impressive Way
Here are some comprehensive tips that will help you pin down a great personal statement.
Start writing your personal statement as soon as possible. Having a headstart with your personal statement will not only help you come up with an effective outline for it but will also provide you with more time to polish it before submission.
Create a flow with your content. Having a smooth flow to your content is critical, no matter what kind of writing that you're doing. The same applies to your personal statement. As a rule of thumb, ensure that the introduction makes sense, and is well-tied to the conclusion that you've written.
Make your personal statement interesting. Try as hard as possible to avoid some of the generic samples of personal statement online as much as possible. Make your story interesting, but at the same time expressing the reasons why you believe you're a good fit for that particular institutions.
Stay away from the informal language. No matter how tempting it might be, ensure you do not use any informal language in your content as this might cause you to be severely punished by the recruitment board that is going over your personal statement.
Lastly, edit and proofread your content. To ensure that your content is perfect, you should edit and proofread it as many times as possible to make it perfect. Remember, the likes of syntax and grammar errors might result in your penalization by the person going over your personal statement.
Get the Best Statement of Purpose Graduate School Help
Personal statement writing service is one of the toughest things or forms of service that you may find hard online or locally. No matter how hard you look for the best of them, you would often be blinded by false advertisements found online. With that in mind, why don't you look at the following tips listed in here for you to get the source of help for services regarding personal statement writing?
If you have the need for professional help to write a personal statement, you can go online for some of the top quality services you can find on the face of the earth. These professionals offering services online are well versed and equipped with vast experience in writing a statement of purpose.
Another great source for you about personal statement help is by asking your friends or family about their knowledge on how you can accomplish writing a personal statement successfully. What's good about asking them for help is the fact that they have a good share of experience about it.
Another cool thing about the statement of purpose graduate school is by going online and looking for the best tools or software that you can use to write one successfully.
A personal statement writing service is truly hard to find these days, but doing your part to research about it would surely play a vital role in your success to having the best SoP writing service there is available in the market. See to it that you have also checked for reviews in order for you to get as much information about the tool or service you are looking to hire. Well then, why don't you start looking for the best personal statement writing service?

What Are Some of the Guarantees of Getting Help with Writing Personal Statement from Our Experts?
Once you access our help writing a personal statement, here are some of the guarantees we promise you from the get-go:
Best quality content. Not only do we help you to write a personal statement that captures the minds and souls of the recruitment board, but we ensure that it is sans the proverbial grammar mistakes that so many students make.
Unlimited revisions. In the event that you're not satisfied with the finalized draft that we sent you, simply get in touch with our writer and he or she will be free to do as many revisions to the content until it meets your specifications!
On-time delivery. Another perk of our service is that we deliver content on time before the application deadline.
That being said, if you're thinking, I need someone to help me write my personal statement, simply get in touch with our service today and we will immediately assist you!
Let experts write a personal statement in the most impressive manner for you!